Executive Pay Packets Soar by over 50% during 2014 to 2016! Workers' Pay Packets struggle to keep pace with inflation!
Yet again we see a wage offer by management that does not guarantee all members/staff a fixed annual wage increase.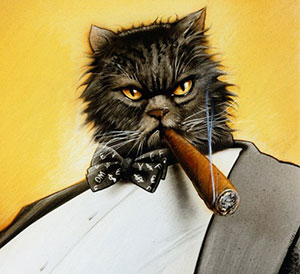 Yet again, management place the ongoing burden and stress on Union members by cutting staff numbers, increasing workloads and managing disgruntled policy holders with little to no reward and certainly no recognition in this proposed Agreement for all your hard work.
All the while, the executives line their pockets with wage increases of over 50%, with your New Boss on a Base Salary of $1.5 million and incentives that could net him a further $4.5 million.
That's a performance payment (PFS) of 300% – compare that with what they offer you, Outstanding 7%, Achieving 2.5%!!
VOTE NO
Vote No to send a strong message to management to remind them that you have bills to pay too, and that wage increases must be equitable from the top down.
If you would like further information on your proposed Enterprise Agreement, contact your Organiser Rudi Oppitz on 0409662460 and keep an eye out for further information notices from your Union.
Sign up a mate and we'll pay you $50 per member signed
Everyone's a winner! In 2017 we will continue our Sign Up a Mate promo which means each time you successfully recruit a friend to join the USU, we'll say thanks by giving YOU $50. They get the protection and benefits of USU membership and you get rewarded too!