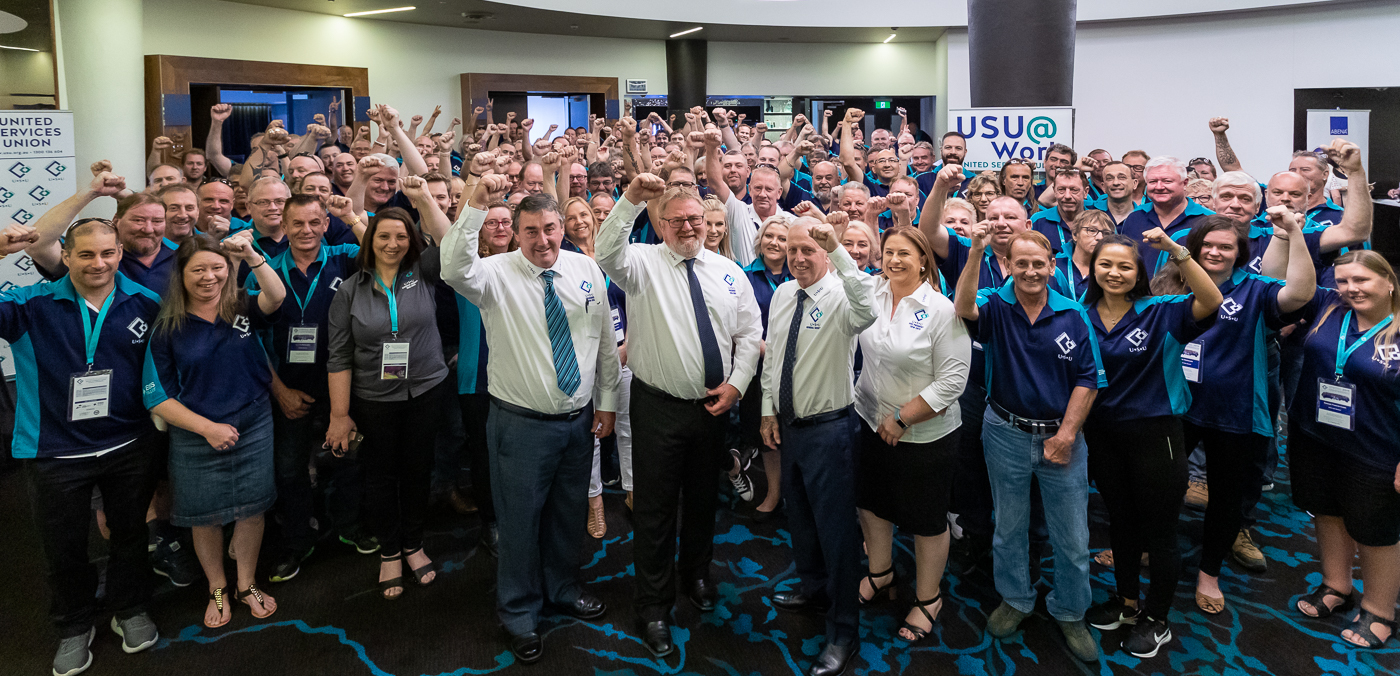 HOW OUR BRANCH WORKS
The USU is a democratic organisation. Larger workplaces elect local delegates and all USU members are represented by an elected branch committee and by executive members.
Branches hold quarterly meetings to discuss topical issues, receive information and provide feedback to the Executive via their Divisional Managers.
Members can become directly involved in the development of union policy by participating in their local branch.
Branch AGMs are held annually. Elected conference delegates meet annually to discuss and formulate union policy.
Elections for all branch and executive positions are held every four years.
ELECTING BRANCH OFFICIALS AND COMMITTEES OF MANAGEMENT
At the Branch level members elect a range of committee of management members from amongst rank and file members together with full-time officials to conduct the affairs of the Union.
There are eleven Sub-Branch Committees of Management who co-ordinate activity at a regional or industry level.
The overall policy and management of our resources are determined by:
• The Executive
• Recommendations to the Executive from rank and file members at annual conferences
• Representatives from each Sub-Branch who meet bi-monthly between Conferences
The day to day operations of the Union are managed by:
• The General Secretary
• Managers
The Union relies heavily on honorary rank and file representatives and there are many opportunities for you and other activists to become involved in Branch and Sub-Branch affairs as well as in your workplace and we encourage you to be involved.
YOUR NATIONAL UNION

On joining the USU you will also become a member of one of Australia's largest unions, the Australian Services Union.
Through our national union and our union's Federal Branch, the USU is active in pursuing our members' interests in national based campaigns and policy initiatives, particularly in the private sector and airlines.