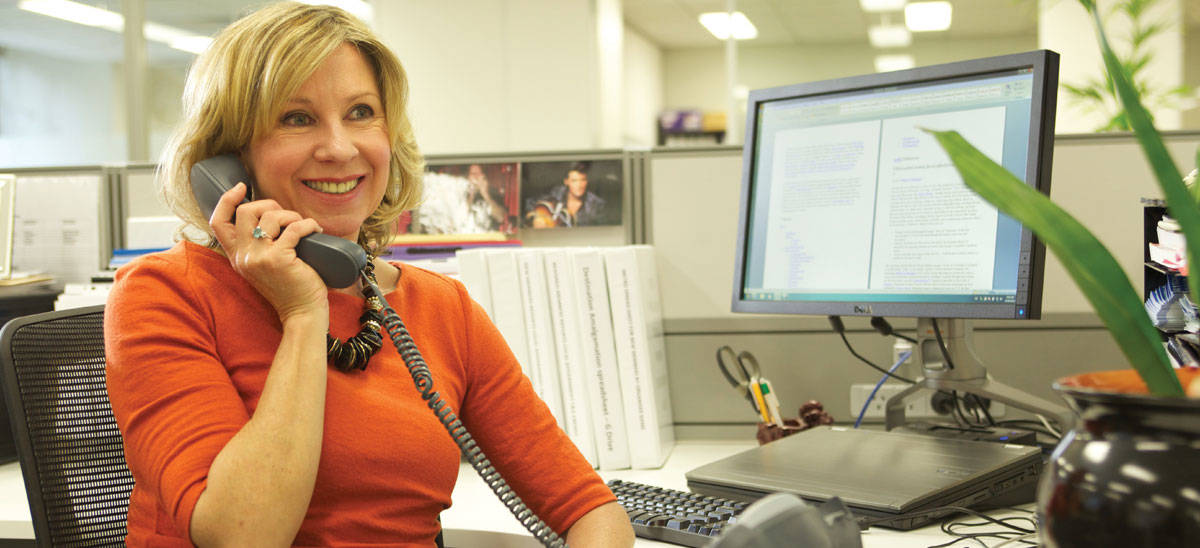 Here at the USU Support Team, we are more than happy to help our members with their inquiries and give information to anyone wanting to be part of our extraordinary Union.
The Support Team receives many questions about OH&S issues, conditions and entitlements, along with many, many more inquiries concerning the workplace and your rights at work. With many employees feeling confused about their rights, the Support Team are switched on and ready to listen to what YOU have to say.
Call the Support Team on 1300 136 604 or send an email to: united@usu.org.au
You'll be glad you did!
Your Support Team:
Jenny Chen,
Emma Chandler,
Alex Conneely,
Katie Su,
Claudia Marrone
PROBLEM AT WORK?
UNSURE OF YOUR RIGHTS?
For confidential and up to date information on all your rights at work.
Call 1300 136 604
Monday-Thursday 8.15-4.45pm
Friday 8.15-4.30pm
I NEED HELP
Your GUIDE FOR GRIEVANCE RESOLUTION
What to do if you have a dispute or grievance:
If members have a concern about an issue at work, we recommend they take the following steps:
Keep notes, diary records and copies of any paperwork that are relevant to the issue.
Talk to your local delegate or Union official about the issue if there is any more information that you need, or if you generally need some support.
If you want the matter resolved, use the

USU Grievance Notification Form – Stage 1

. This should be lodged with your employer.
If you are not satisfied with the response that is given,

use the Stage 2 section of the form

to receive more assistance from your Union. Once we have received this form, an official will contact you to discuss the grievance further and your options.
If a matter cannot be resolved and the case needs to be dealt with in a tribunal, you will receive assistance in taking the matter further subject to the Union's policies and the merits of the case.
Your Rights and Obligations:
Every USU award and agreement contains a procedure for settling disputes. These procedures apply the following principles:
Wherever possible, grievances should be resolved at the local level
An employer is required to respond to the grievance in a reasonable time period. In some awards, such as the Local Government (State) award, time periods are set – in that case two working days. The USU recommends that wherever possible, initial attempts to resolve a dispute should occur within two days.
Members are entitled to be represented by a USU delegate or official at any stage of the process.
If an immediate supervisor cannot resolve a grievance, you are entitled to escalate the issue to higher levels of management.
If the matters are still not able to be resolved, you are generally entitled to seek the assistance of the NSW Industrial Relations Commission (or in some cases the Australian Industrial Relations Commission) in resolving the matters.
During the disputes procedure and while the matter is in the course of negotiation, conciliation and / or arbitration, the work practices existing prior to the dispute shall as far as practicable proceed as normal.
You should be clear about the outcome you are seeking
Both sides should be honest, fair and reasonable about the matters at issue
Call the Support Team on 1300 136 604 or send an email to: supportteam@usu.org.au
You'll be glad you did!
For assistance please ring our Support Team on 1300 136 604.
Do you need to contact us out of hours? Please email us here and we will get back to you as soon as possible!