The vote on accepting the new Medibank Enterprise Agreement 2019 has now been concluded. More than a quarter of Medibank staff who voted indicated via their no vote that they were not satisfied with the offer put to them by management. The majority yes vote means that the new EA will now be endorsed and become the primary document that governs your wages and conditions for the next 4 years.
You can all be very proud of the effort and achievement of your Union Delegates and employee bargaining representatives. They fought very hard to secure the best possible deal for you. They stood up, stood united and stood firm in their commitment to gain improvements to your wages and conditions. It is unfortunate that when it came to wages, management steadfastly refused to acknowledge your representative's submissions around why you deserved a higher percentage increase.
It is important at this time to remember it was only through the intervention of your Union and the commitment from your team that back pay was secured. This was not something that was offered by management it was something sought and won by the United Services Union.
I would like to take the opportunity to thank the EA team Maria Arsenovic, Jeremy McKeon, Nick Hartcher, Jacquie Daffara, Marnie Strafford and Jodie Ulin.
Workplace wages and protections have never been simply handed to workers. From weekends, sick leave, overtime, annual and parental leave they have all been won by us standing up for each other. Together we make a difference. The campaign continues. If you would like to join the team there has never been a better time to join your Union.
In Unity
USU Organiser Mick Jones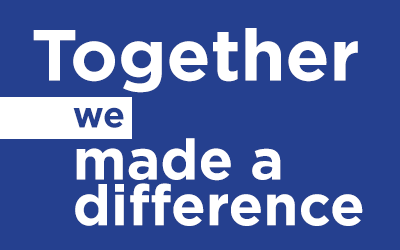 CLAIMS WON BY YOUR UNION
✓ Performance based pay increases to be backdated to 14 October 2019
✓ Insertion of a workplace flexibility clause in to the EA for all AHM staff
✓ Enshrining of uncapped Family and Domestic Violence Leave in to the EA
✓ 1 day paid NAIDOC Leave for Aboriginal and Torres Strait Islander employees
✓ Protection of your right to use your community volunteering day as you see fit
✓ Increase to 2 paid days training for employee representatives
✓ Paid good health day for permanent and fixed term employees offered and accepted