This is the first of two USU member updates dealing with annual and long service leave the next one will be released in several weeks and will deal with excess leave accruals and what your options are to access leave as well as to use excess leave in a manner that may best suit your family and financial needs.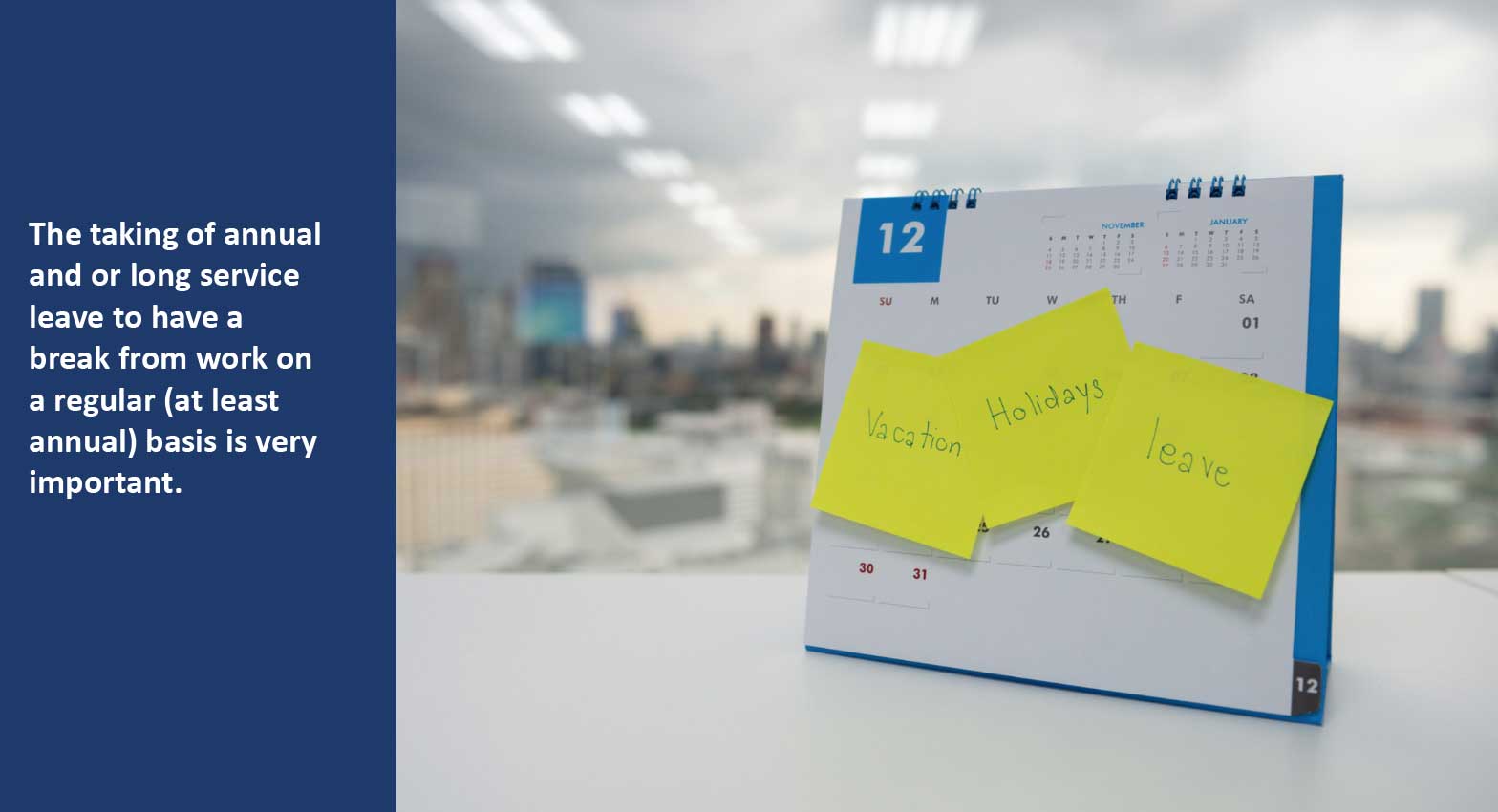 Background:
An attempt by Narrabri Shire Council back in 1991 to impose a very inflexible leave approval procedure resulted in the then local MEU Delegate (now USU Northern Manager) to not just lodge a grievance but to have the matter listed as an Industrial dispute in the NSW Industrial Relations Commission where he personally attended to give evidence and to participate in running the dispute before Commissioner Buckley on the 11th of September 1991 in dispute number 580/1991.
Council had sought to require that annual leave be taken when it fell due annually and for it to be preferably taken in a 4-week block.
This was back before we had award conditions such as carer's leave, parental leave and adoption leave, etc and would have placed the interests of Council over and above the personal and family needs of the employees.
Fortunately, even with an Industrial award at that time that only provided basic annual leave entitlements the Industrial Commissioner came out very strongly on record against Council with a decision and recommendations that in part stated the following: Note the sections below are word for word in accordance with the transcript of the proceedings where he refers to Council's memorandum to its employees regarding its new procedure for applying for annual leave.
The comment in the memorandum that "The taking of leave in short periods is not in Council's best interests and creates problems of management' is probably a little unfortunate. The taking of any leave is no doubt not in the Council's best interests and the problems of management the comment I look at in terms that it is the job of a manager to manage and to overcome problems.
If the taking of leave in short periods is creating problems that the management of the health and building section cannot overcome it may be more a commentary on the management skills of the section than the taking of leave.
It may well be for example there that the managers in the section there may well be in need of some remedial management training.
The Commissioner then ruled against Council's attempt to impose inflexible annual leave procedures and stated the following:  
I do this because the principle on which annual leave is provided for and given is that a period of rest and recreation is considered to be in the best interests of both workers and the management by providing sufficient relaxation as to avoid a breakdown in health, perhaps mental and physical, of persons engaged in employment and the inflexible taking of leave in one month periods may not always achieve this end particularly if more flexibility may meet the financial and family circumstances of individuals.
This decision at the time saw staff being able to access their annual leave in flexible periods including 1 day periods and saw the then Senior Manager of the specific section who sought to impose his inflexible beliefs on his workers over ruled and likely embarrassed that a person such as himself as the head of a department with decades of experience could be told by the Commission that he may require remedial management training so close to the end of his career.
Current Award:
While it must be understood that the current NSW Local Government State Award is much more flexible and family friendly, we unfortunately still receive complaints at times and see examples where a Council or a Manager/Supervisor in a Council seeks to take the same type of attitude as that which resulted in the dispute referred to in this update.
It should also be understood that back in 1991 when this dispute was heard it predated the awards which commenced on June 8th 1992 which saw salary systems created and multi skilling and a requirement to have career paths and training plans which in most cases should result in staff who could easily fill in and relieve in higher grade duties when staff took leave. 
While this is what is supposed to occur we acknowledge that not all Councils are consistently complying with their obligations, which we are happy to deal with and dispute if brought to our attention and the staff are prepared to lodge a grievance.
If you have applied for annual and or long service leave in accordance with the award and believe it has been unreasonably refused and are a member of the USU, you should contact the Union for advice and assistance on 1300 136 604.