Make sure your Award Conditions are not swept aside!
The USU has been made aware of Council issuing a "Contract of Employment" document in addition to letters of offer to ongoing, permanent roles throughout the entire organisational structure. The Union has sought clarification from Council bosses regarding the overall intent or need for this document.
These contracts should be of concern to all USU members, as they contain several items which seemingly "contract out" entitlements clearly outlined in the Local Government (State) Award 2014. The Local Government (State) Award is an all-encompassing document and the basis of your entitlements and working conditions.
The Award cannot be treated as a management smorgasbord to pick and choose what entitlements they agree with or not!

Therefore, the Union has now sought a clear explanation from Council bosses on how the current "contract of employment" and potentially "sham" contract are lawful and reasonable.
We also requested the following be provided:
1.    A full list of employees subject to this "contract of employment"
2.    Immediate retraction of these contracts and reaffirm all conditions of employment in accordance with the Local Government (State) Award 2014 (and its successors) to the employees listed above, in writing.
If Council bosses are not willing to respond within the requested timelines the Union will escalate these matters in accordance with the Award, which may include proceedings before the New South Wales Industrial Relations Commission or other jurisdictions that may be relevant.
USU Membership Actions: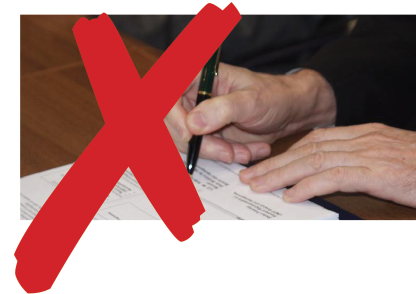 1.    If you have been subject to one these "contracts of employment", contact your USU Delegates or official now to discuss if your Award conditions have been sought to be compromised.
2.    Members should be vigilant in regard to anything put to them requiring their agreement, or signature, to ensure they are not agreeing to anything that can alter their existing conditions to their detriment'.  
3.    USU members should remember your entitlements and protections under the Act and the Award, therefore if you are handed one of these "Contract of Employment" DO NOT sign and contact your USU Delegate or official immediately.
4.    Remember, these contracts of employment may include any previous contract from the "old" Wyong and Gosford Councils.
Not yet a current member of the USU? Concerned if your Award conditions have been comprised?
Action required:
How do I become a member of a united collective who will protect me? Simply turn over this flyer or contact your local USU Delegate or USU Organiser/s Luke Hutchinson (South) on 0419 761 323 / lhutchinson@usu.org.au or Paul Sansom (North) 0409 076 633 psansom@usu.org.au to join today!