Under the NSW Local Government State Award all employees working in NSW Councils/Local Government covered by the Award are to be given a Salary Range through which they should progress.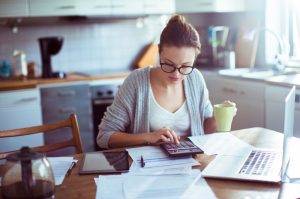 All employees should be aware of their salary range and the criteria required to progress to the top of their position's salary range.
Employers have obligations to provide annual salary assessments for those who have not topped out and to provide the necessary training and opportunities to progress within the salary range without artificial barriers.
Employees also have the right to request a salary assessment at any time that they believe that they may meet the criteria to progress.
These employee rights and employer obligations are contained within several clauses of the Award, in part they include the following:
Clause 7. Salary System
i) A salary system determines how employees are paid. An employee shall be paid the salary system rate of pay that recognises the skills the employee is required to apply on the job.
ii) The salary system shall have a structure that complements the entry level rates of pay and skill descriptors in the Award by identifying grades. Each grade shall contain a certain number of salary points/steps for progression that are over and above the entry level rates of pay.
iii) Positions shall be assigned a salary grade(s) within the structure. A position may extend across more than one grade in the employer's salary system or level as prescribed by Clause 5 skill Descriptors of this Award.
iv) Progression through the salary system shall be based upon:
The acquisition and use of skills; or
a. Employee performance, provided that progression beyond the award entry level
b. based upon the acquisition and use of skills is also available.
v) Where skills based progression is not reasonably available within the salary range for the position, employees shall have access to progression based on the achievement of performance objectives relating to the position. Such performance objectives shall be set in consultation with the employee(s).
vi) Subject to subclauses (iv) and (v), skills for progression relevant to position shall be assigned to each salary point/step within the grade, or set at the annual assessment provided that such criteria shall provide an opportunity to progress through the salary system.
vii) except where otherwise provided, employees shall be assessed for progression through the salary range at least annually or when they are required to use skills that would entitle them to progress in the salary system.
viii) The employer shall not be required to conduct annual assessments for those employees who have progressed through the salary system to the maximum point/step for their position, provided that if an employee on or above the maximum point/step requests an annual assessment in writing, the employer will provide one.
ix) At the time of assessment, the employer shall advise the employee of the relevant skills and/or reasonably achievable performance objectives required for the employee to progress to the next salary point/step and shall review the employees training needs consistent with Clause 32 Note this is the Training and Development Clause which places obligations on the employer to provide relevant training for both salary and career progression also in accordance with Clause 2 of the Award Statement of Intent, which in part says:
The employer is to provide access to its employees of more fulfilling, varied and better paid work by providing measures to for instance: (in part)
• improve skill levels and establish skill related career paths;
• eliminate impediments to multi skilling;
• broaden the range of tasks which a worker may be required to perform;
• establish rates of pay and conditions that are fair and equitable;
x) The salary system shall include a process by which employees can appeal against their assessment.
xi) Employees shall have access to information regarding the grade, salary range and progression steps of the position.
xii) Where an employer changes its salary system structure, employees shall not suffer a reduction in pay or salary range. Further employees shall not suffer a reduction in progression steps based on the acquisition and use of skill, unless otherwise agreed. Note: we would advise against agreeing.
Clause 8.
Use of Skills also provides for obligations by employers to recognise the work that employees do and to pay appropriately.
If you have not reached the maximum step in your position's salary range and have not been assessed annually as required by the Award, or if you have artificial barriers that prevent you from progressing, such as things that you are not required to do or which you have not received the required training for, THE USU MAY BE ABLE TO HELP YOU RECEIVE YOUR AWARD ENTITLEMENTS AND CORRECT PAY and in cases where assessments were not provided in the past and it could be demonstrated that you would or should have progressed to a higher level/step, retrospectivity and back payment may apply.
What's Next?
IF YOU ARE A CURRENT MEMBER OF THE UNITED SERVICES UNION OR WISH TO JOIN, YOU ARE INVITED TO

CONTACT US

FOR ADVICE AND ASSISTANCE.
WE WOULD ASK OUR MEMBERS TO

CIRCULATE THIS UPDATE

AND MESSAGE TO YOUR FELLOW WORKERS.

BETTER PAY

TO HELP MEET YOUR COST OF LIVING PRESSURES MAY ONLY BE A PHONE CALL OR MEMBERSHIP APPLICATION AWAY.
Please contact us at 1300 136 604 or join at www.usu.org.au/join
Or speak to your local USU Delegate to get your allocated USU Organiser's contact details.