Many of you will have seen or heard about the tents erected at Sydney's Martin Place. USU members have voted to support the homeless.
Make no mistake, no one chooses to sleep outside.
The Martin Place tent city is simply the unavoidable consequence of Sydney's growing homelessness epidemic.
Walk across the City and you will see people, more often than not young women, sleeping on park benches, street corners, or outside shop fronts.
These people did not choose to sleep outside.
Combating homelessness requires everyone to display their compassion, understanding, and humanity, and that is why members of the USU employed at the City of Sydney passed the following motion:
'The USU members at the City of Sydney support the Lord Mayor and Council's decision to not participate in the forcible removal of homeless people from Martin Place until the State Government provides suitable and long term accommodation and a 24 hour safe space.'
USU members at the City of Sydney will not help 'kick the can down the road' on homelessness. We need a long-term solution to this problem that provides the most vulnerable among us safety, support, and dignity.
Some common causes of homelessness:
•    Poverty;
•    Unemployment;
•    Lack of affordable housing
•    Poor physical or mental health
•    Drug and alcohol abuse;
•    Domestic violence;
•    Physical and/or sexual violence
Some facts about homelessness:
•    Incidence of homelessness in NSW have increased 20.6% in the past 10 years;
•    17% of all homeless people are under 12 years old;
•    31% of all cases of homelessness in NSW is the result of domestic violence or relationship issues.
If you want to help in the fight against homelessness please donate to the USU's Winter Sleepout 2017 by following this link https://give.everydayhero.com/au/usu-winter-sleepout-2017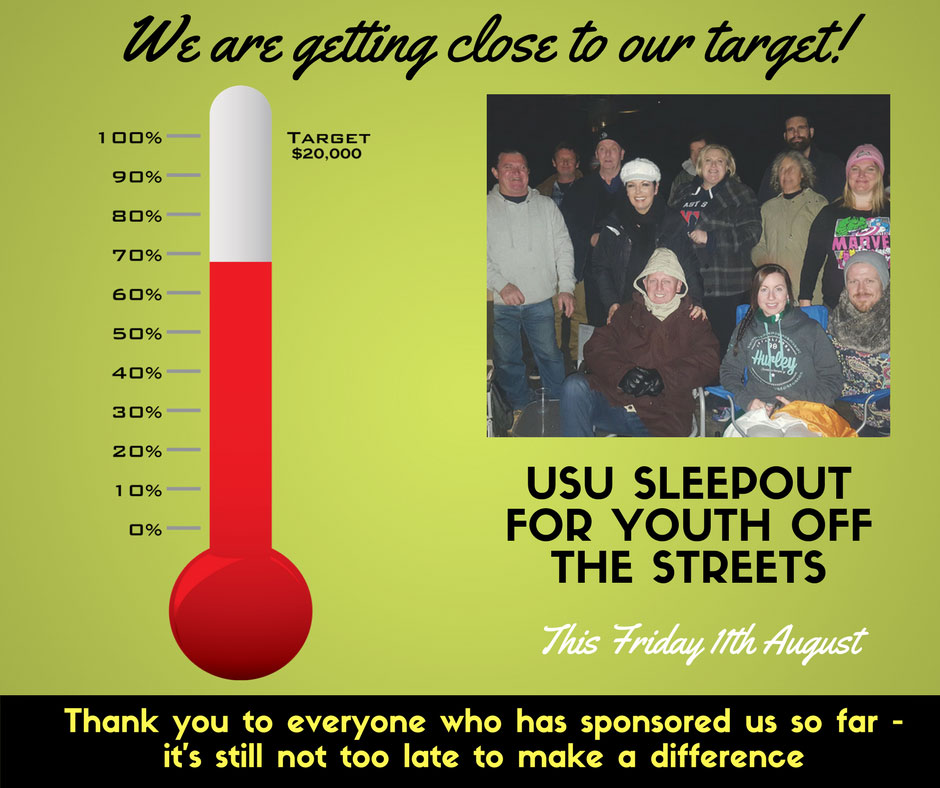 All money raised will be donated to Youth off the Streets to fund programs targeting homeless young people in NSW.
It's not too late to join the Sleepout this Friday. Contact the USU on 1300 136 604 to find out how!