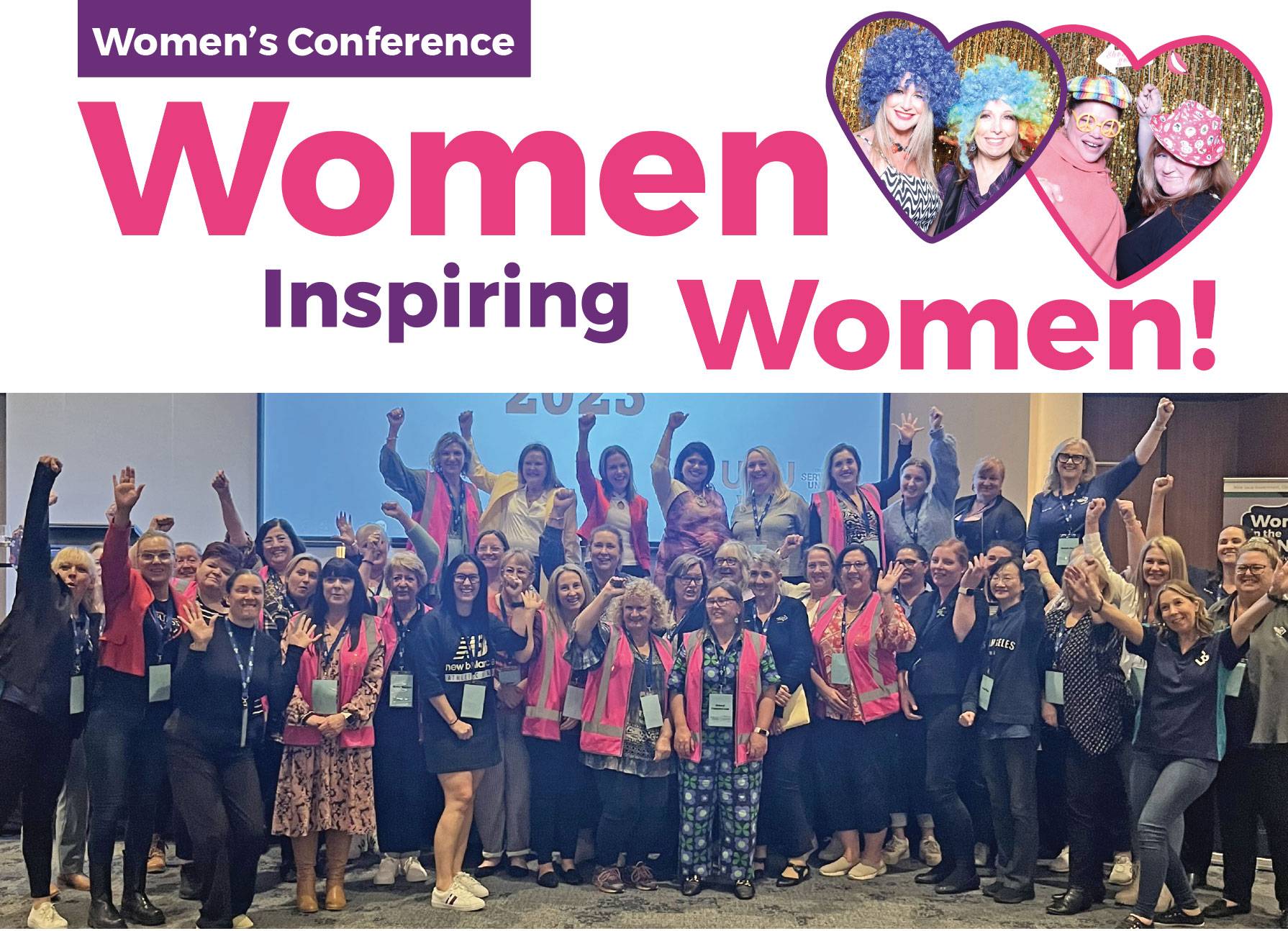 The 2023 Women's Conference was held on the 20th and 21st August. Over 70 female USU members gathered at Penrith to support and learn from each other. The conference included presentations on Mental Health for Leaders, Tools to Motivate and Inspire your best self, Estate Planning and Making Super Work For You. They were also updated on the Union's Early Childhood Education & Care Campaign and the Emily Callachor Perpetual Award. There were also panels on Women In Male Dominated Industries and Women in Politics.
For many the highlight of the event was the 1970's themed conference dinner and especially our guest speaker Stacey Jane from Escabags.
Stacey's story
Stacey shared her horrific story of domestic violence and rebuilding her life in a new country and ultimately starting a charity to support others who may be in the same situation.
Escabags are simple tote bags, sewn by volunteers and left in select businesses for those in need to collect without any explanation.
USU President Sharon Sewell announced that the USU would be a corporate sponsor for the year ahead as well as a stockist of the bags in all our offices.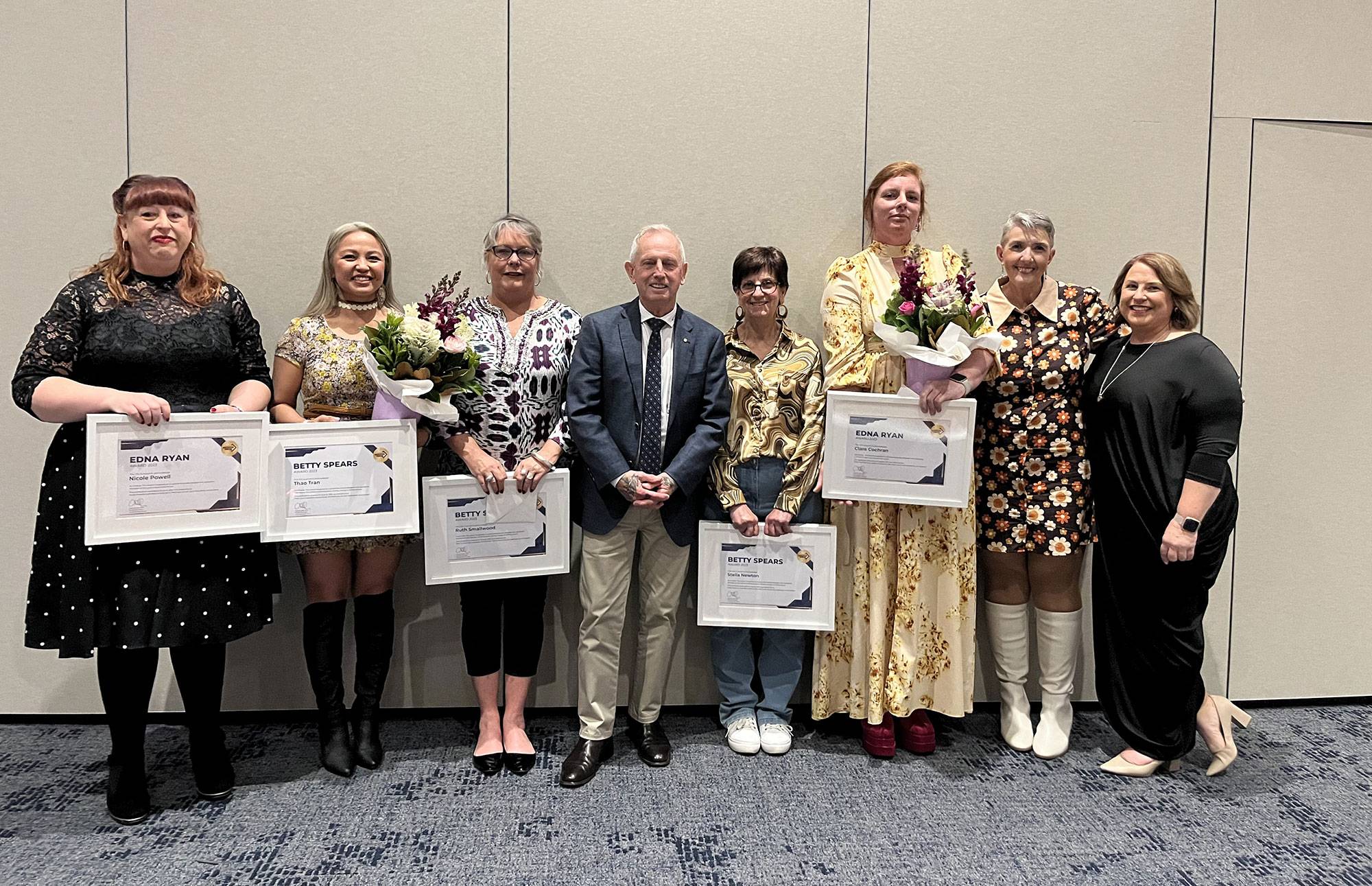 President Sharon Sewell also announced the 2023 winners of the Betty Spears and Edna Ryan Awards.
The Betty Spears Award was presented to Ruth Smallwood who battled, and won, to have Foster Carers and Guardians afforded the same parental leave rights as birth and adoptive parents in her workplace and for continuing to advocate on this important matter.
The Edna Ryan Award was presented to Dr Clare Cochran for her unwavering work for members in her workplace and growing the union whist balancing her work and family responsibilities.
Whilst Ruth and Clare were the ultimate winners of the Awards all of the finalists had stories that are inspiring and deserving of recognition.
The finalists were:
Betty Spears Award:
Marie-Jeanne Bowyer (MJ)
Stella Newton
Ruth Smallwood
Thao Tran
Edna Ryan Award:
Tanya Barton
Liza Buckley
Clare Cochran
Michelle Jones
Nicole Powell
Rachel Sutcliffe