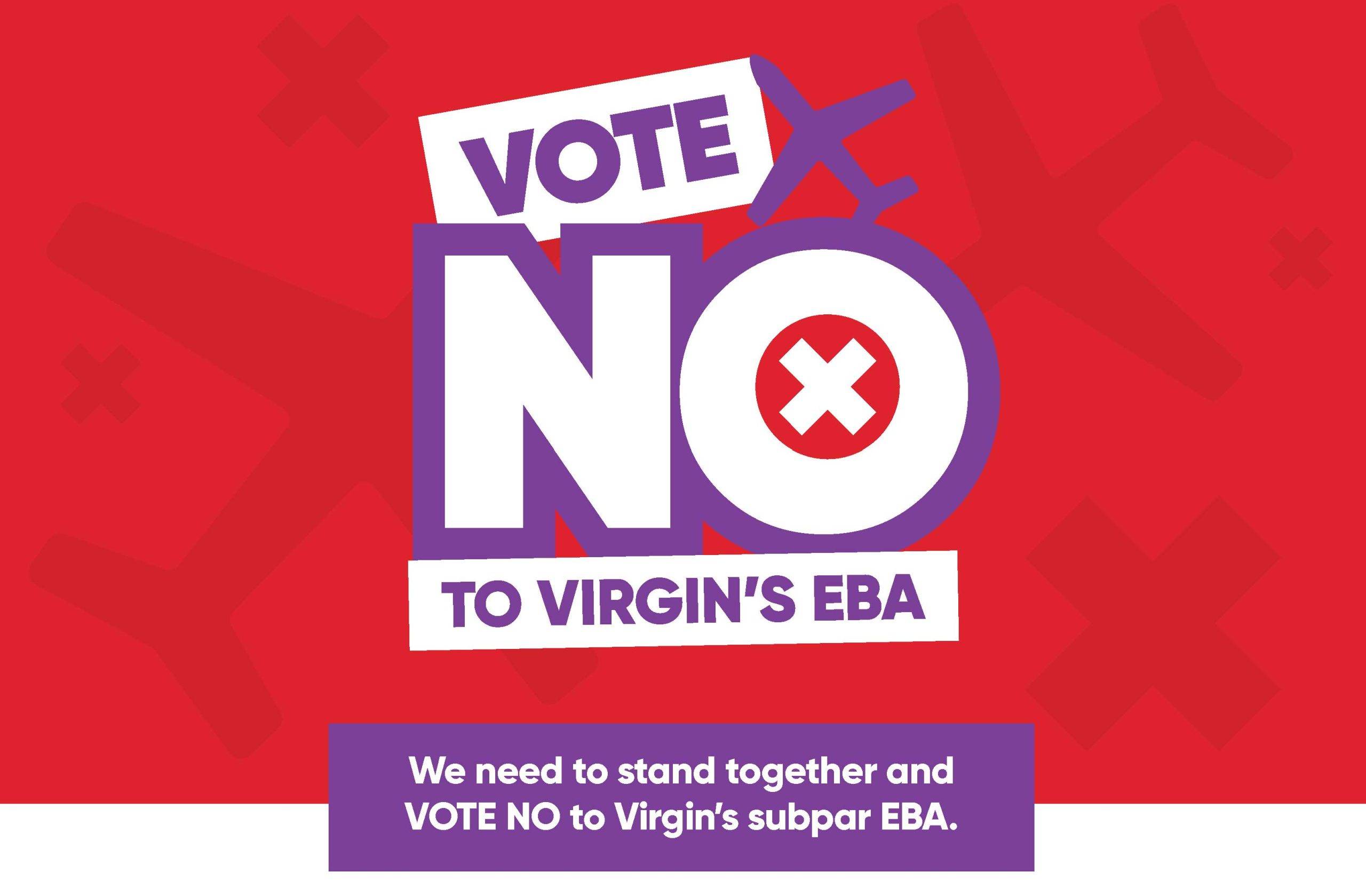 Workers at Virgin have had it tough over the last few years. Through building out of the administration and the COVID pandemic, employees have stuck by the company – instead of rewarding workers Virgin Australia is trying to remove your hard-earned entitlements.
Virgin have refused to listen to staff and want to cut your workplace conditions.
USU members have been calling for fair and stable rosters and are fighting to protect our hard-won workplace entitlements.
Under Virgin's proposal, workers will lose out.
We need to join together to vote NO and protect our entitlements.
Our workplace rights are hard fought for so don't let Virgin Australia cut your conditions.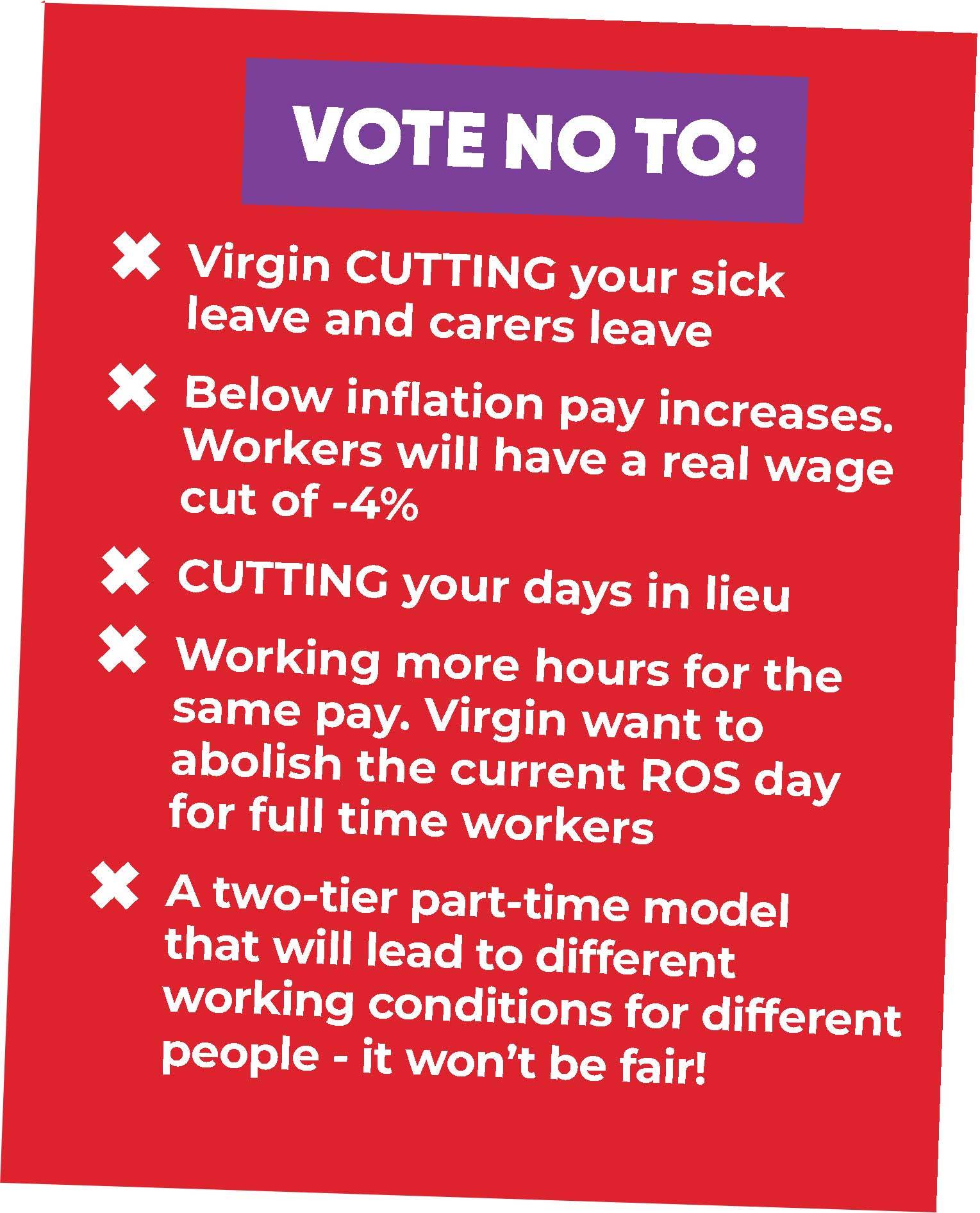 Speak to your colleagues about why this is a dodgy deal, and explain they need to vote No to protect everyone's entitlements. We are also stronger together. Encourage your colleagues to join the USU, and remember there's a $50 sign up a mate bonus too.
Vote no to Virgin Australia's proposed agreement that cuts your conditions.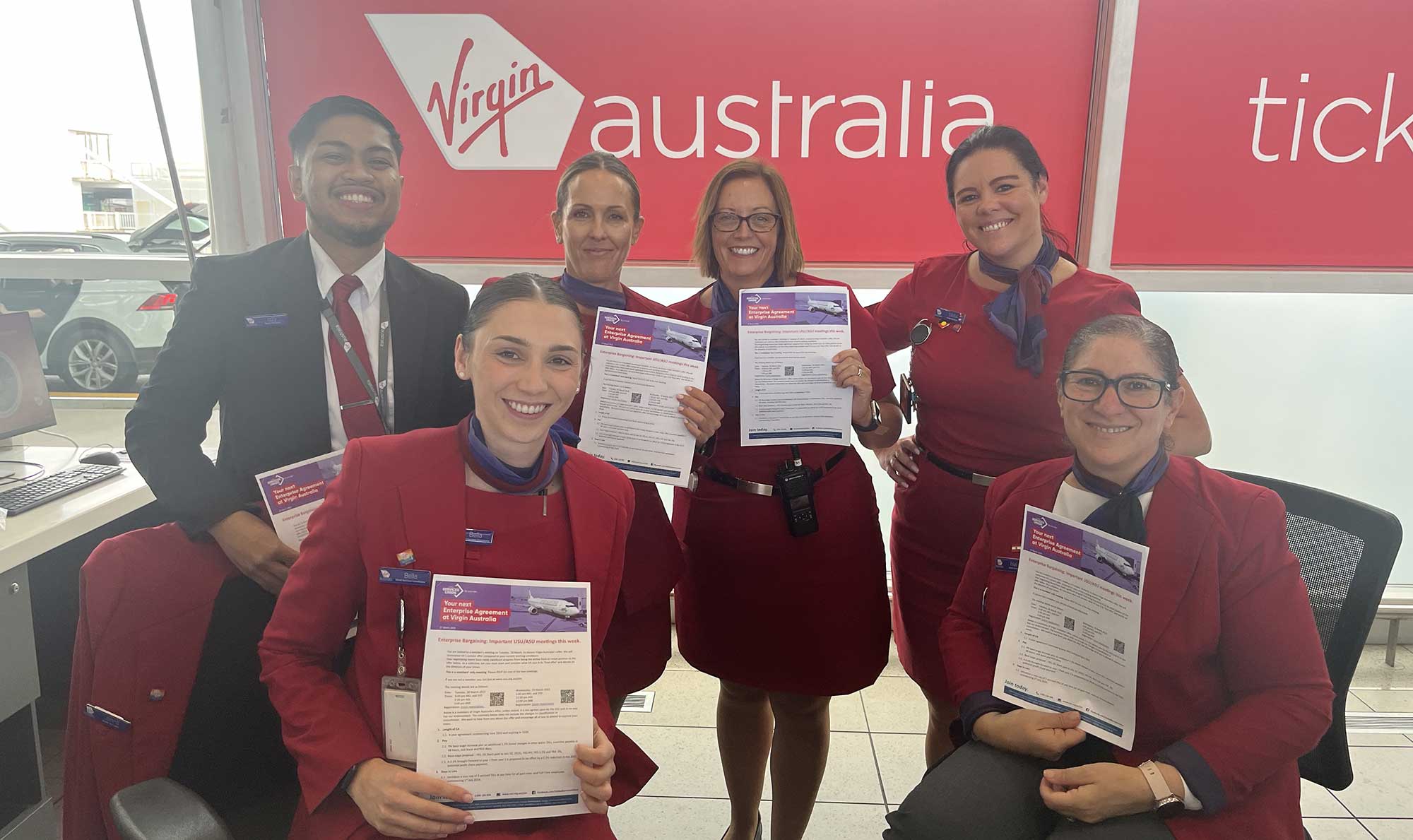 WATCH HERE FOR CAMPAIGN UPDATES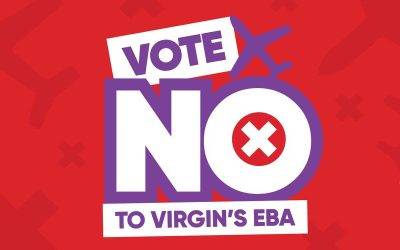 Voting on Virgin Australia's new enterprise agreement opens 12.01am Thursday. It's time to join with your colleagues to vote to save your existing conditions and get a better deal and vote NO. All Virgin Australia workers are invited to our snap meeting tomorrow...