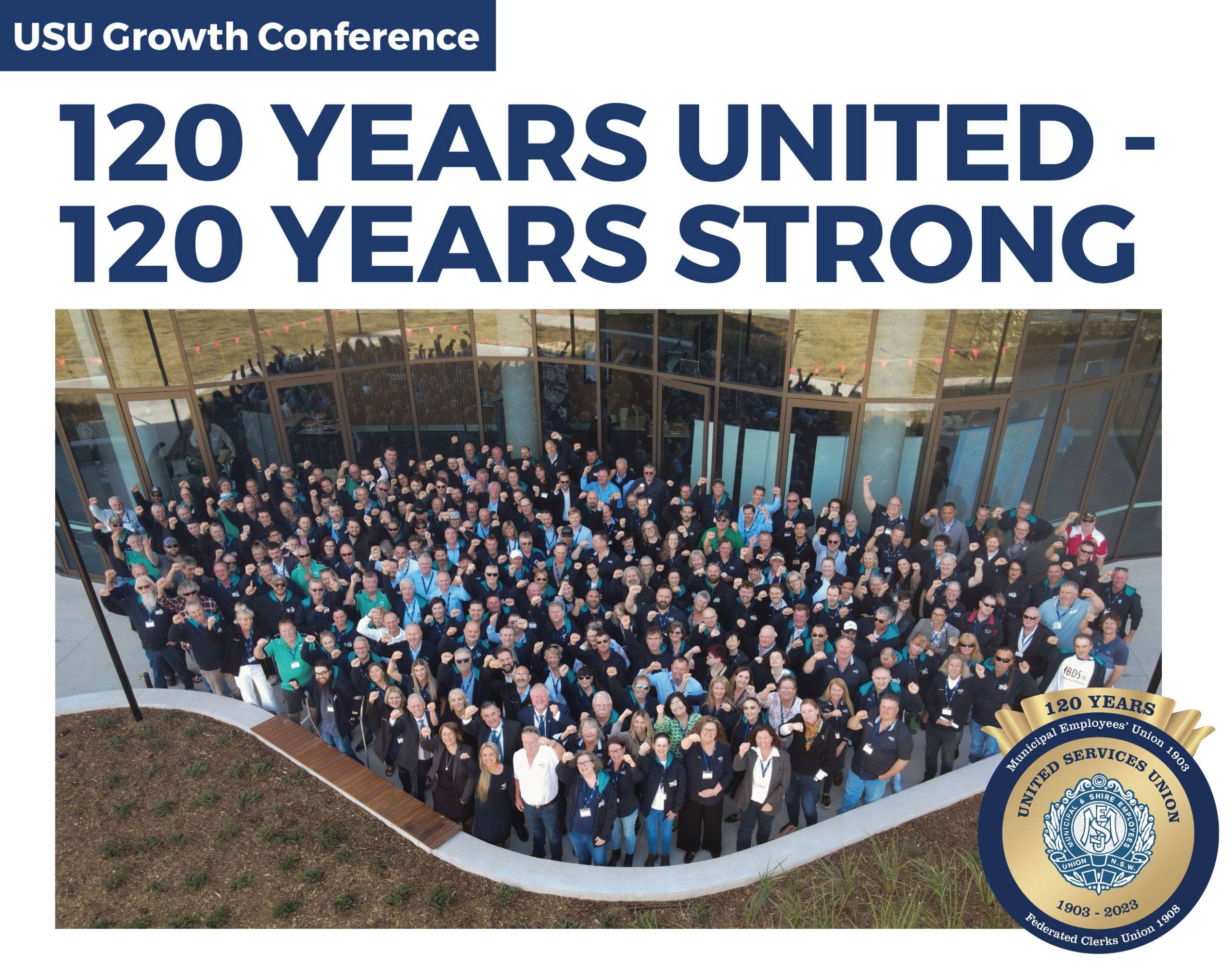 At Conference this year we celebrated our 120th anniversary. It was an honour to have the Prime Minister of Australia The Hon. Anthony Albanese MP address delegates. The Prime Minister welcomed the delegates and thanked Graeme Kelly and the Executive for the opportunity to address our Conference and talk directly with delegates.
While we celebrated our past, this Conference was all about the future, focusing on growing our great union to ensure the workers of tomorrow continue to have a say in their workplace – whether it be about pay rates, workplace safety, conditions at work or a better worklife balance. We want our children and grandchildren to have the best possible working lives. We want to go forward not backwards.
Our conference was officially opened by Unions NSW Secretary Mark Morey and included some key speakers such as the NSW Premier Chris Minns MP, Duane Leo, National Secretary & Benedict Ferguson, President of the New Zealand Public Sector Association, Michele O'Neil, President – ACTU, The Hon. Ron Hoenig MP, NSW Minister for Local Government and Cr Linda Scott, President – Australian Local Government Association.
Importantly we also heard from USU delegates and officials about recruiting for growth; recognised our outstanding Delegates of the Year Mig Arrellano and Jeff Rayner and presented New Gen awards to an outstanding Mentor and Apprentice. We were also fortunate to hear from our sponsors Active Super, Carroll & O'Dea solicitors and Australian Mutual Bank.
Following the State election held earlier this year, General Secretary Graeme Kelly OAM met with NSW Premier Chris Minns to discuss how the new state government can support workers – including our members in Local Government, Energy, Utilities, Airlines and the Private Sector.
USU delegates also had the opportunity to talk directly to the Premier at our Conference opening night.
USU Delegate of the Year: Congratulations Mig and Jeffry
The USU awarded two great delegates with the delegate of the Year Award. Thank you to Mig and Jeffry and all our delegates for the work and commitment to the USU and our members.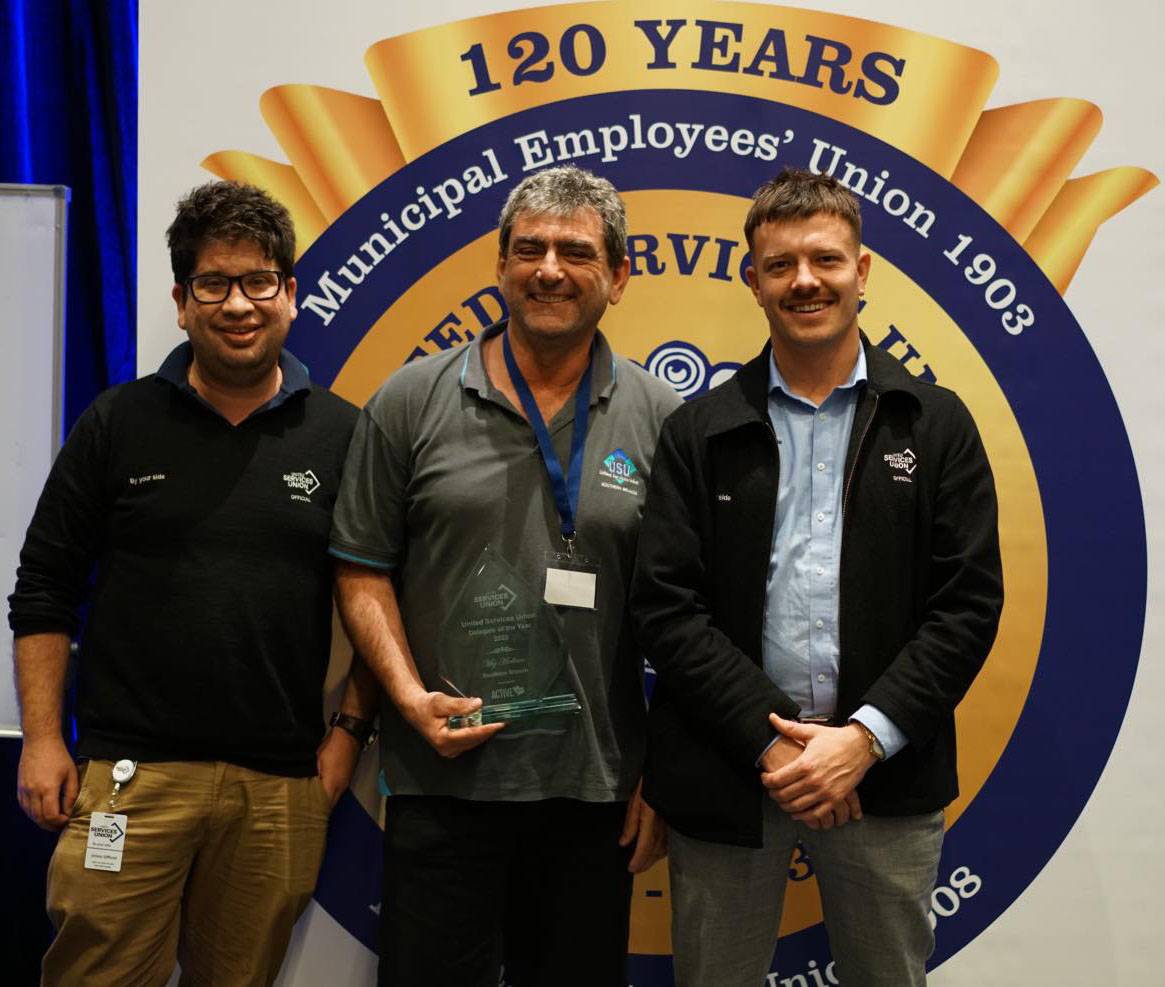 Mig Arellano
Mig Arellano of Wollongong Council has won Delegate of the Year.
A member for almost 40 years, a delegate for 30, Mig has stood alongside and fought for members' rights many many times.
Most recently, in 2022, he led the largest industrial action at Wollongong Council in 20 years. This action saw 650 members go on strike. The excellent working conditions at Wollongong Council, long considered some of the best in local government, exist thanks in no small part to Mig.
To ensure the conditions he fought for are protected and members are looked after well into the future, Mig spends his spare time training the delegates of tomorrow.
Jeff Rayner:
Jeff Rayner from Canterbury Bankstown Council joined Mig Arellano in being awarded Delegate of the Year. Jeff was unable to attend Conference so his organiser accepted the award on his behalf and will present it to him on behalf of the USU.
Over the few years that Jeff has been a delegate, he has raised the importance of solidarity and Union membership. The total staff at the Bransgrove Road depot is now 160. Through Jeff's determination and dedication, he has increased the membership to 155 members which is 96% of the workforce at the depot. Additionally, Jeff has encouraged two other staff members to become delegates within the Bransgrove Road depot.
An amazing achievement from a professional, intelligent, dedicated, and loyal young man. Congratulations Jeff!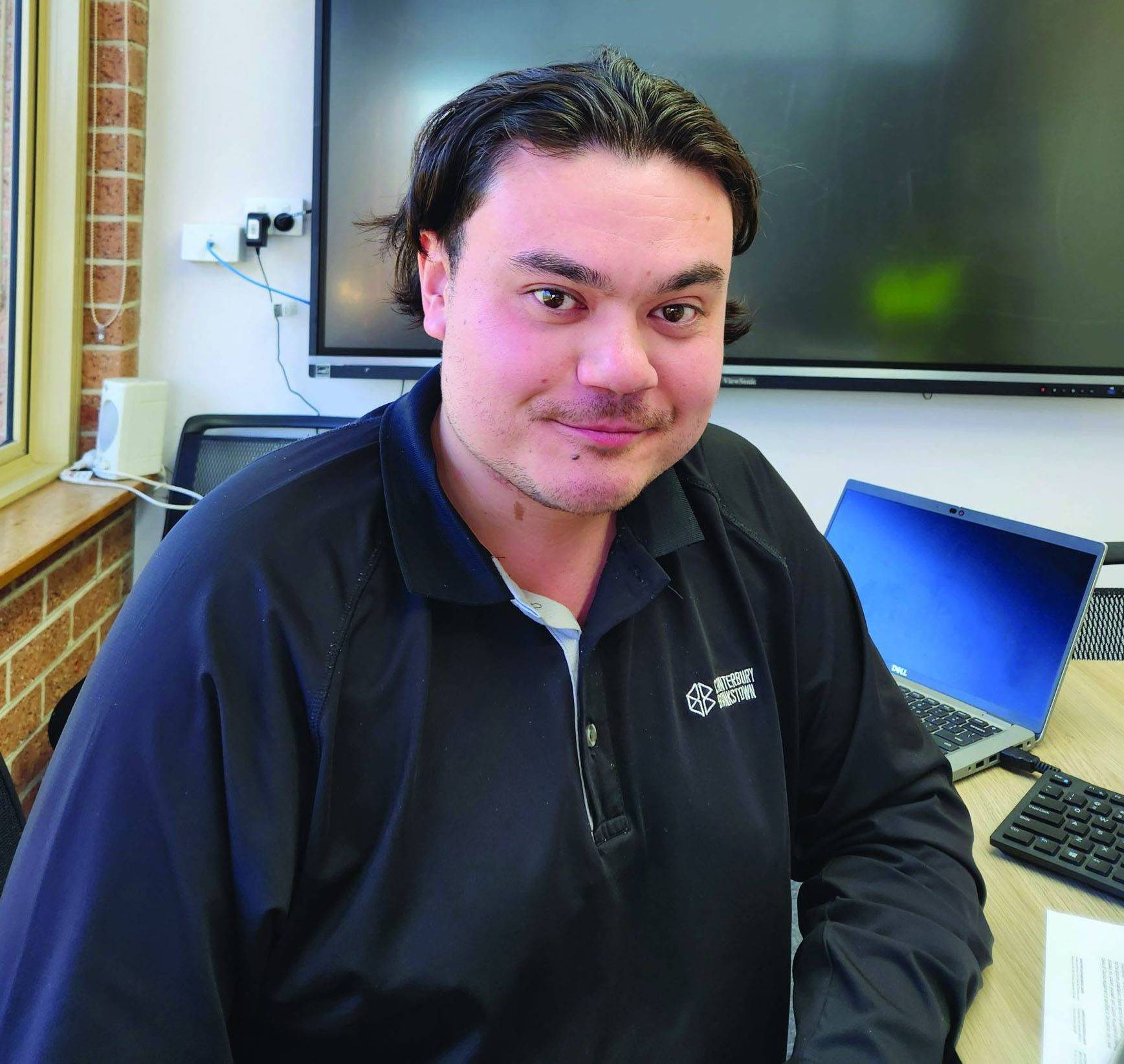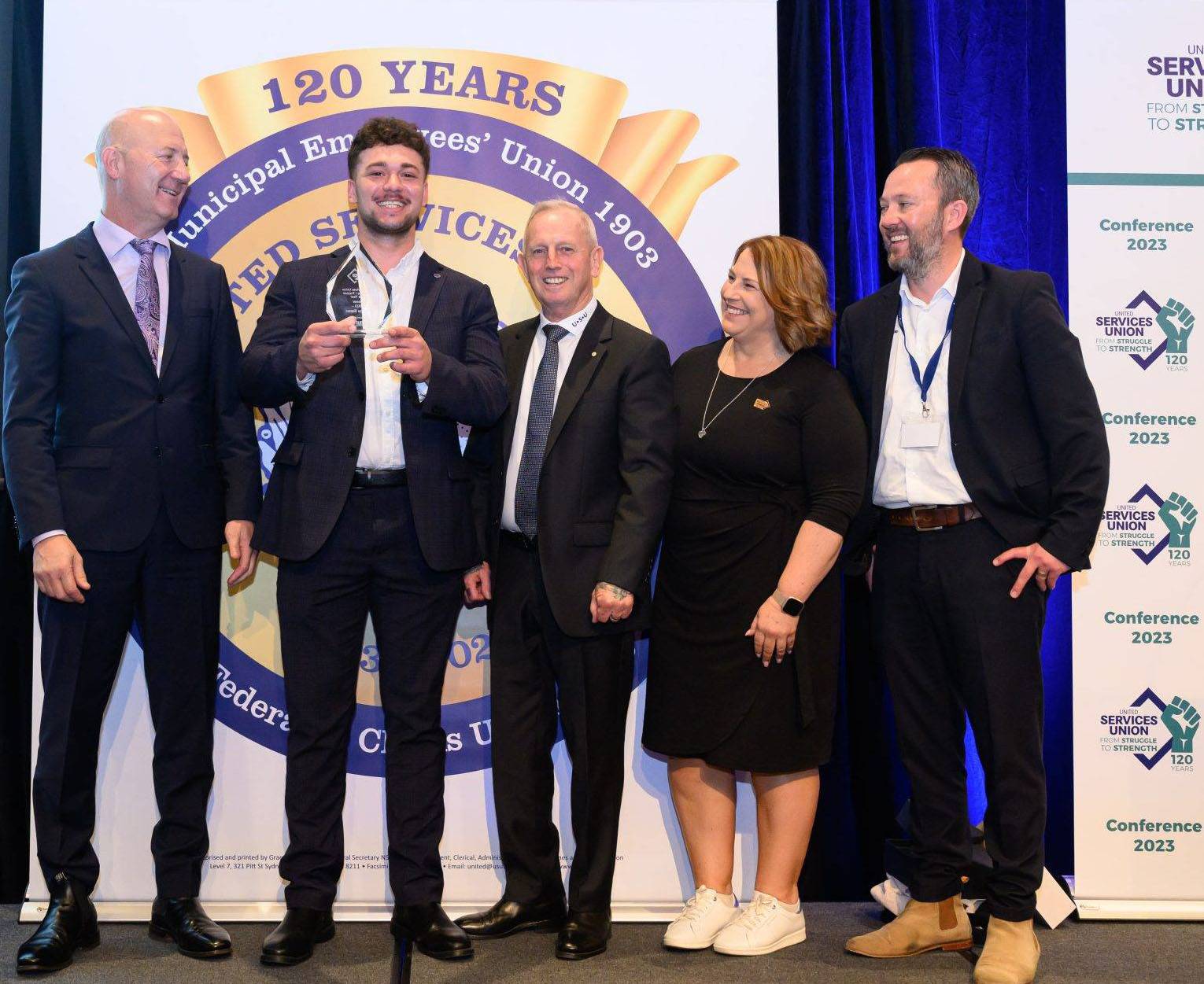 Jayden Simms wins Apprentice of the Year
Congratulations to Jayden Simms of Shoalhaven Council for winning the 2023 USU Apprentice of the Year Award. Hardworking, bright and dedicated, Jayden is a huge asset to his team and Shoalhaven Council.
Earlier this year, Jayden won the Illawarra and South Coast Training Award for Aboriginal and Torres Strait Islander of the Year and the Illawarra Regional Training Award for Aboriginal and Torres Strait Islander Student of the Year.
He has since been nominated for the NSW State Awards in the same category.
A big thank you to Active Super for giving Jayden $2500 in prize money.
Mathew Pfeifer wins Mentor of the Year
Without the positive influences of genuine mentors in the workplace, an Apprentice/Trainee award could not be held, so we yet again celebrate mentors and award the 2023 USU New Gen Committee and Active Super Mentor of the Year to Mathew Pfeifer – Team Leader for Carpentry and Joinery, from the City of Newcastle.
While undertaking his key role in Council, Mathew has selflessly continued to mentor and develop many apprentices over the years at Newcastle. According to his nominees Mathew is always available to answer questions, provide support and offer advice. He assists his mentees develop and sustain a network of professional colleagues so they can benefit from ongoing support and opportunities for growth throughout their career. He promotes respect and harmony in the office and is a pleasure to work with.
As a mentor, Mathew has gone beyond teaching technical skills. He has patiently explained complex techniques. One of his greatest strengths is his ability to lead by example. He consistently demonstrates a high level of skill and expertise in his trade, inspiring his team members to strive for excellence. Congratulations Mathew.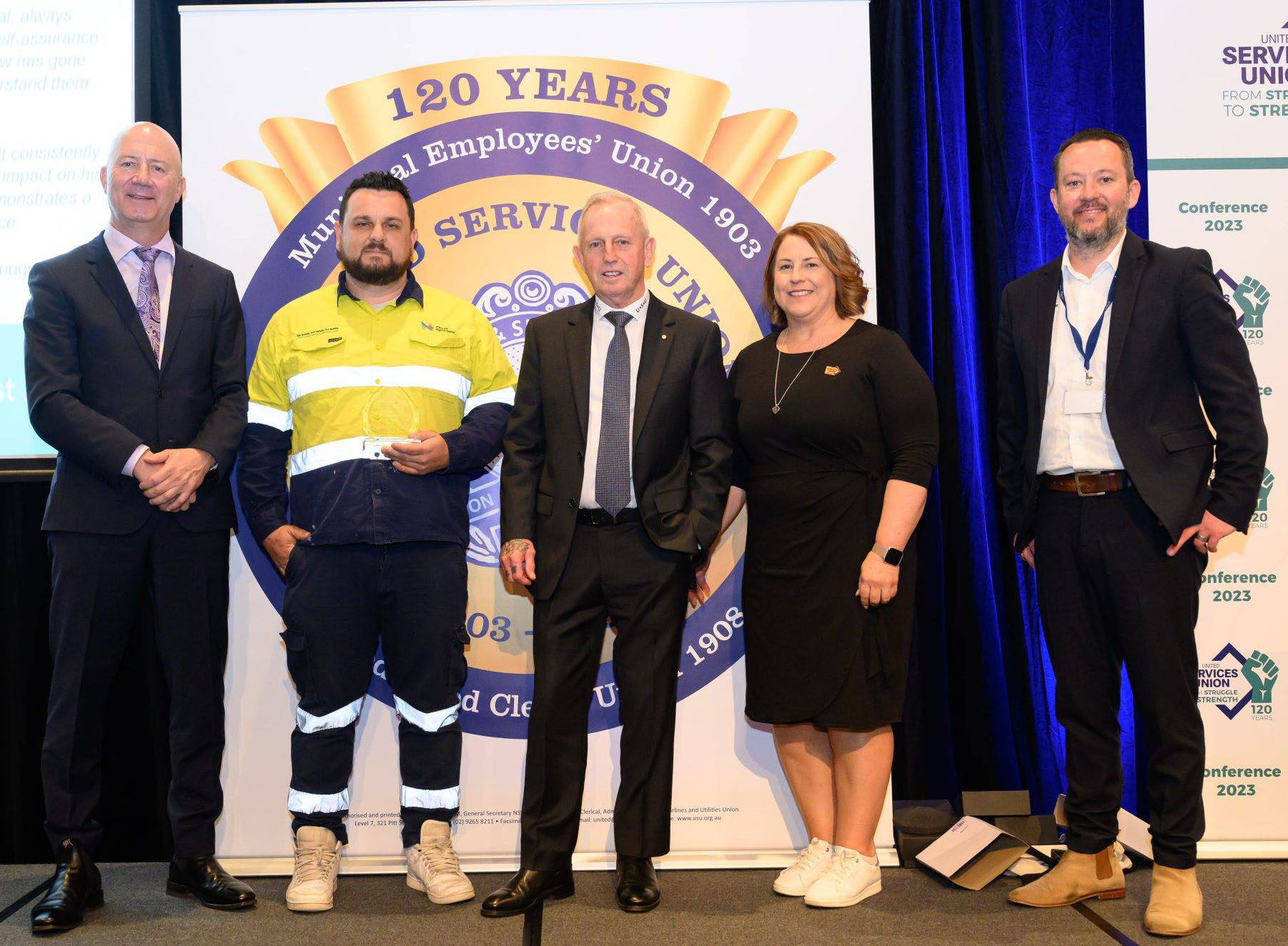 Thank you to our sponsors: