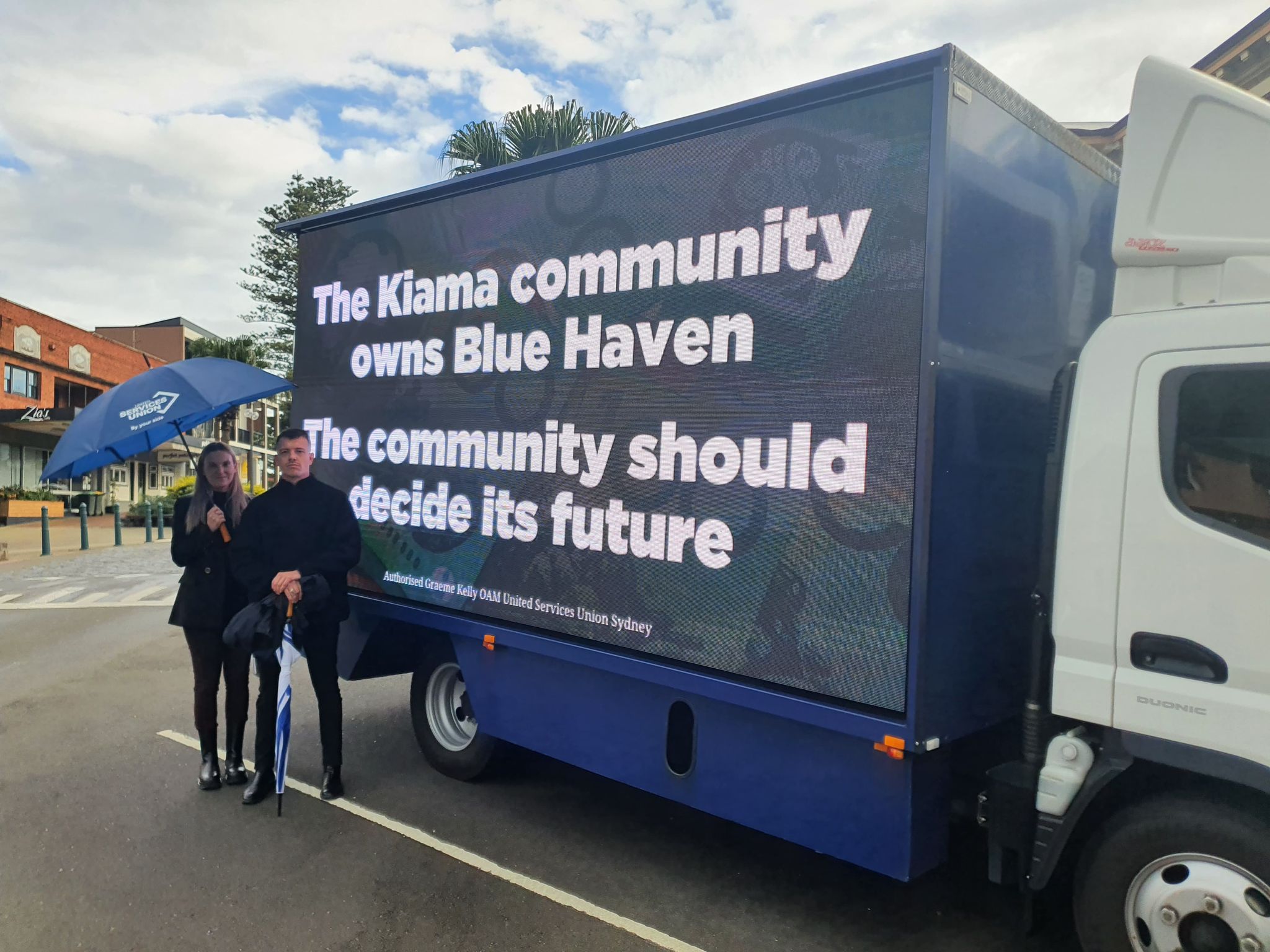 On 13 May we were devastated to hear the news of council's intention to sell Blue Haven Care. It is disappointing and shameful that the business has been left in its current financial state that has allowed the environment where this is being considered an appropriate action. The residents, staff and ratepayers of Kiama Council fought to keep this community free from amalgamation and Blue Haven care was one of the Jewels of the Municipality. The fact that it has been left in ruin after 40 years of operation is shameful and leaves you our members in a state of insecurity and uncertainty.
The United Services Union, joined by residents and community members have opposed the sell off.
Make no mistake this is not over despite some early wins and we need to remain vigilant to ensure our campaign stop the selloff of Blue Haven is successful.
This page contains actions, reports and petitions. Please visit here often to keep up to date with our campaign.
CAMPAIGN UPDATES AND NEWS
On 16 June the USU hosted an event to allow the community to have their say on the future of Blue Haven. Kiama Municipal Council continues down a path to sell off a vital community asset, Blue Haven Aged Care. They are doing this without Community Consultation. These facilities were created by the Community to future proof your Council from sky-rocketing council rates and to offer high quality aged care for local residents. A community meeting was arranged for members of the community to have their say! We acknowledge and appreciate the following members of the community for speaking at the...
read more