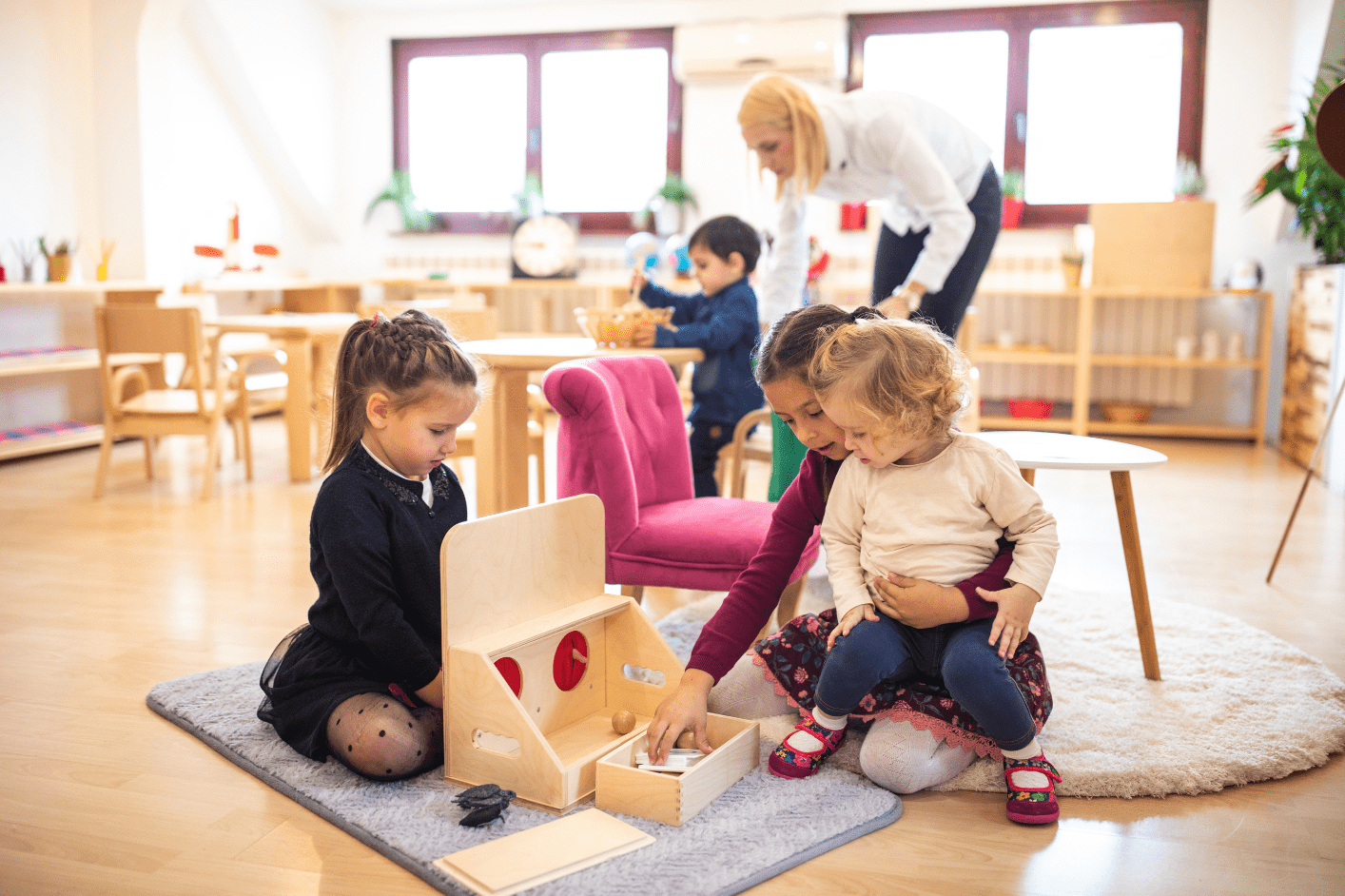 Your Union, the United Services Union, has been meeting with early childhood educators across the state.
We have heard educators telling their stories of why they chose their profession and why they continue to work in early education. They are stories of dedication and commitment to educating and developing our future generations.
But we also heard stories of burn out.
We heard experiences of

overwork

.
We heard feelings of being

undervalued

.
Your Union has listened to you to understand the conditions that must be changed or improved to better support you in your profession and encourage educators to not only remain at council, but that future educators join you.
In 2023 the United Services Union is campaigning for a stand-alone Local Government Early Education Award that addresses the conditions and requirements specific to your sector.
This campaign will only be successful with the support and involvement of local government educators across the state.
Educators need to speak up to be heard so that every council understands the necessity of an award that recognises your profession and the benefit it provides to children, their families, our communities and our economy.
We ask you to join with your colleagues in education and pledge to step up and support the campaign for the Local Government Early Education Award.
| | | |
| --- | --- | --- |
| Council | Visit Date 1 | Visit Date 2 |
| Bayside Council | 5-Jun | 28-Aug |
| Blacktown City Council | 17-Apr | 10-Jul |
| Campbelltown City Council | 3-Apr | 3-Jul |
| Canada Bay City Council | 29-May | 21-Aug |
| Canterbury-Bankstown Council | 15-May | 7-Aug |
| City of Sydney Council | 19-Jun | 4-Sep |
| Cumberland Council | 24-Apr | 17-Jul |
| Fairfield City Council | 1-May | 24-Jul |
| Georges River Council | 15-May | 7-Aug |
| Inner West Council | 8-May | 31-Jul |
| Ku-Ring-Gai Council | 19-Jun | 4-Sep |
| Lane Cove Council | 19-Jun | 4-Sep |
| Liverpool City Council | 3-Apr | 3-Jul |
| Mosman Council | 22-May | 14-Aug |
| Northern Beaches Council | 22-May | 14-Aug |
| Parramatta Council | 29-May | 21-Aug |
| Penrith City Council | 26-Jun | 11-Sep |
| Randwick City Council | 5-Jun | 28-Aug |
| The Hills Shire Council | 29-May | 21-Aug |
| Waverley Council | 5-Jun | 28-Aug |
| Willoughby City Council | 22-May | 14-Aug |
| Woollahra Municipal Council | 5-Jun | 28-Aug |