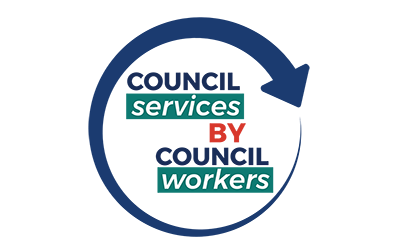 The USU has been continuing to escalate our campaign against the misuse of contractors in local government taking work from day labour staff.
The information provided by our members and delegates regarding the abuse of contract labour has been critical in our campaign plan, and we encourage members and delegates to continue to send through this information.
Where we have identified significant misuse of contractors we have written to councils seeking both meetings and explanations as to why council is not supporting the use of day labour employees. We will continue to keep our members posted on this as it progresses.
The union is continuing to seek the support of candidates who will support the use of day labour over contractors in the upcoming council election. We continue to receive pledges from these candidates and have listed those who support your job on the union website. We encourage our members to support those candidates who commit to support you.
This campaign is ongoing and we will continue to update our membership as the campaign progresses. The union is its members and we again thank you for your support during this critical campaign. If you are not a member join today at usu.org.au or by calling 1300 136 604.
WHAT YOU CAN DO
1. Take note of what services your Council contracts out and help us take a stand against this scourge on our industry by reporting it online here
2. Local Government elections will be held on 4th December. Ask your local government candidates if they support Council services by Council workers. You can see who has signed up here: www.usu.org.au/pledge2021
3. Encourage your workmates to join the USU. We are stronger together.