On 21 December more than 100 hundred residents and employees of Cumberland Council gathered at the Auburn Civic Centre to protest Viv May's plan to outsource Cumberland's waste services.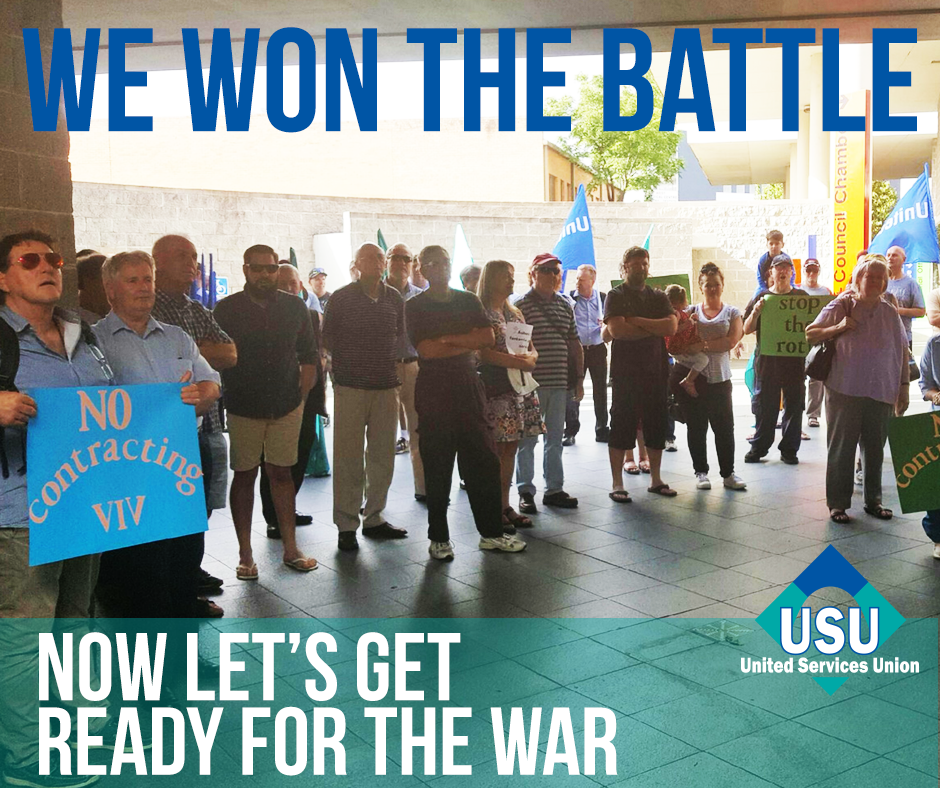 The protesters were accompanied by politicians from across the political spectrum, as residents and representatives spoke passionately about defending local jobs in local government.
As the protest moved into the Council meeting, the Council's waste services agenda became abundantly clear. When asked where the financial savings from outsourcing would come from, management replied that these savings would come from the sale of plant and equipment and the phased exit of staff!
So much for staff not losing their jobs because of this decision.
In response to pressure from the community Viv May decided to delay making a decision on outsourcing waste services until the next Council meeting on 1 February 2017.
This is a momentary reprieve for local workers and the community, but the fight is well and truly still on!
Listen to Steve Donley on Radio on Skid Row:
Steve Donley, USU Metro Manager, discusses the protest meeting organised at Auburn opposing the outsourcing of garbage collection in the newly created Cumberland Council in western Sydney. Steve also discusses the statewide impact of the amalgamations on union members.
How can you help?
Attend the rally on 1 February 2017 at the Merrylands Administration Building just before the Council meeting.
Send an email to council@cumberland.nsw.gov.au and tell Viv May that you want to keep waste service in-house and that you support local workers for local jobs.