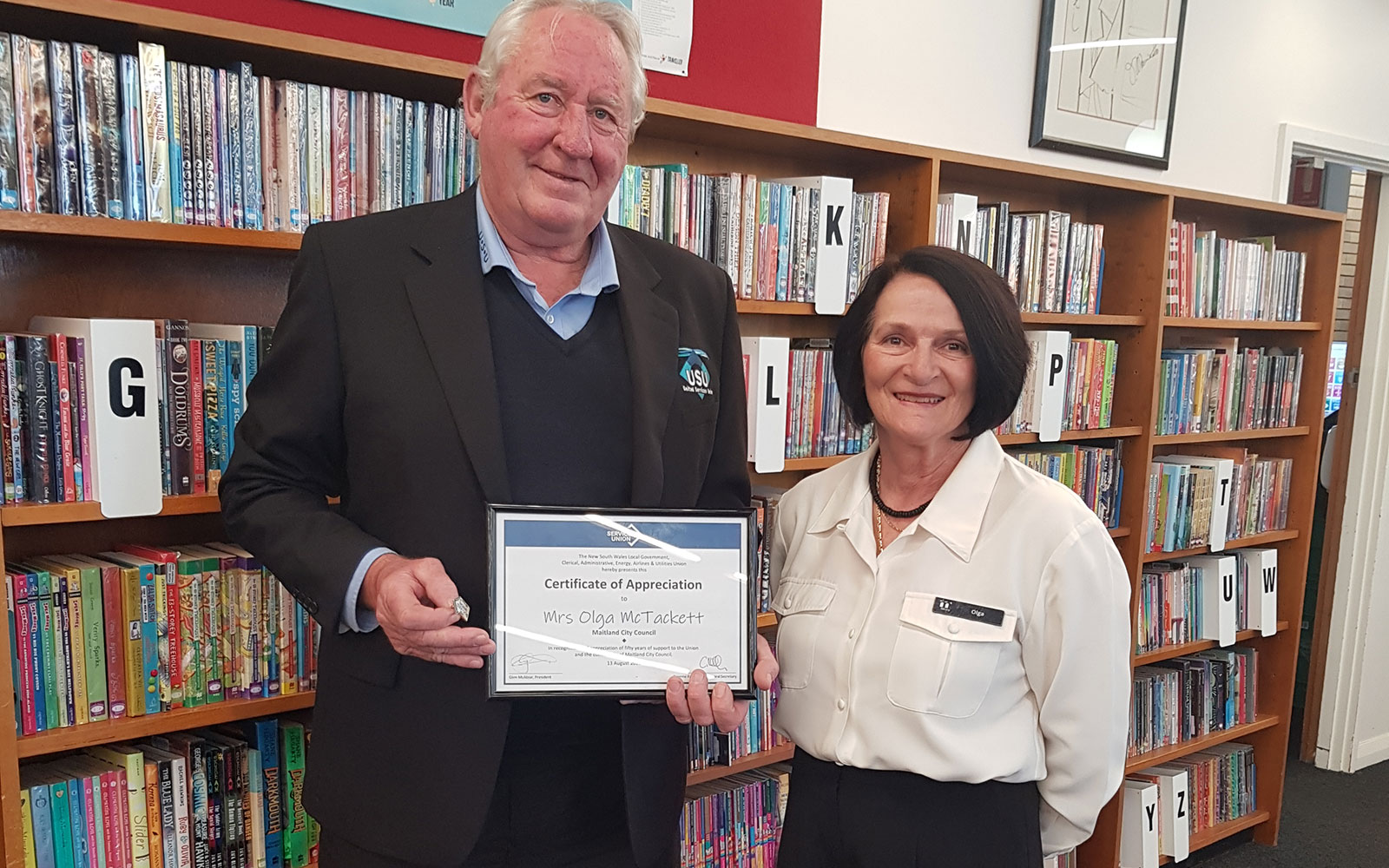 USU Organiser Leith Barber congratulates Olga McTackett on 50 years with Maitland City Council and 50 years USU membership.
I am not sure whether many of you remember what you were doing on the 10th August 1970? Perhaps some of you were not even born!
For one of our members it was her first day of work at Maitland City Council Library.
Olga McTackett (right) commenced work over 50 years ago at Maitland City Council Library and has always been a member of the United Services Union (the MEU when Olga first joined).
Many of us cannot even imagine the changes that Olga has seen take place in her workplace since her first day at work. (See below for some great memories of when Olga commenced in the job)
Olga's commitment to the local community and the union is inspiring.
It is truly an amazing contribution to local government, her local council and her community.
On behalf of USU members, delegates, executive and staff I congratulate Olga on her lifetime commitment to Council and to her commitment to the United Services Union.
We thank her and wish her well. On the 10th of August Olga McTackett celebrated her 50th anniversary with Maitland City Council and as a member of the United Services Union, originally known as the MEU.
– Graeme Kelly OAM
General Secretary
United Services Union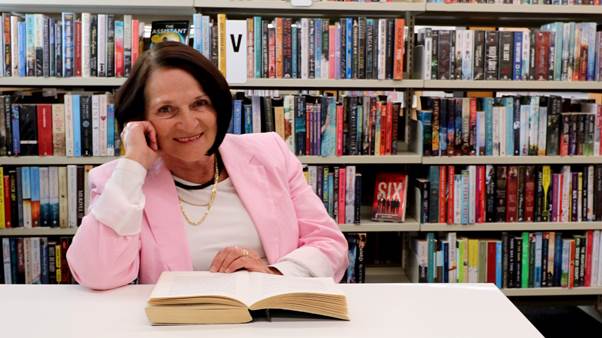 About Olga
Olga started as a library assistant in 1970 at Maitland City Library and in 1979 was promoted to Branch Librarian at East Maitland Branch Library which became the busiest branch in Maitland.
After 39 years at East Maitland Library she worked at Maitland's other two branches finally returning to work again at the City Library as Librarian Branch Services.
Olga has seen many changes over the years starting with the Newark system of loans, progressing to Dynix and to the current Libero system.
She gained her Class C licence to allow her to drive the Library bookmobile to rural schools and was also appointed a Justice of the Peace which became an important part of the library's service to the community.
A vibrant community hub
Olga has seen the library transformed from a silent pseudo academic facility into a community hub engaged in programmes of literacy, learning, children's story time and more, including the provision of eBooks, and digital media access.
In 2018 Olga was awarded the NSW Service Medallion in recognition of over 40 years excellent service to the community at a ceremony at Parliament House.
Great memories of a lifetime commitment