In 2019 the USU ran a state-wide campaign around what makes us happy at work. This campaign focused on the mental wellbeing of employees across the many private sector employees that the USU represents. From members and staff we had a universally positive response. However we experienced some resistance from certain employers which demonstrates to me that it is more important than ever for your Union to have a daily presence in your workplace. Whilst your Union Organiser is always available to you, the workplaces that we see the greatest benefits are those with a strong workplace Delegate representation.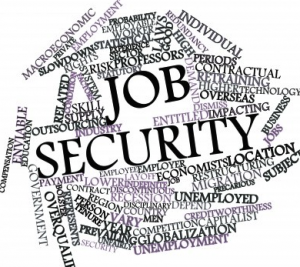 Anyone who is a Union member can become a workplace Delegate. As a Delegate you have representational rights and protections enshrined in legislation. Delegates are provided formal training, they are also closely supported and mentored by their Organiser. As a Delegate you will be able to provide advice and support to your colleagues and act as their Union representative when dealing with management or in addressing workplace issues.
The IMB like other banks in Australia and across the globe operates in an increasing digitalised environment. A 2020 report from PwC on retail banking concludes that banking executives need to balance automation with the human touch. PwC reports that the challenge is 60% of great experiences are due to great staff. 25% of customers rely on staff to do research, 46% to select products and 63% to resolve their problems. If Bank employers are to get it right then it is in the critical to have frontline workers like you that are valued, consulted, well provisioned, generously remunerated and are made to feel secure. This will ensure that quality and experienced staff are retained to be able to meet the challenges in 2020 and beyond. A strong Union presence and Delegate structure supports this. 
We spend so much of our lives at work it is important that we do what we can to make it a better place to be. It is in interest of both employers and employees to have a strong, engaged and well represented workforce.
Together we are stronger and together we can even out the playing field to create a better place to work.