LATE on Friday 6th of July, the USU received a copy of the Draft EA which differed slightly from what was discussed in negotiation meetings, as such the USU has written to HCF today, 9 July 2018.
This agreement is now open for review by employees. The vote is scheduled to take place between 19 and 22 July 2018 inclusive.
A full copy of the draft Agreement can be downloaded here.
The offer from HCF is a DUD… you're not GUARANTEED an annual pay increase.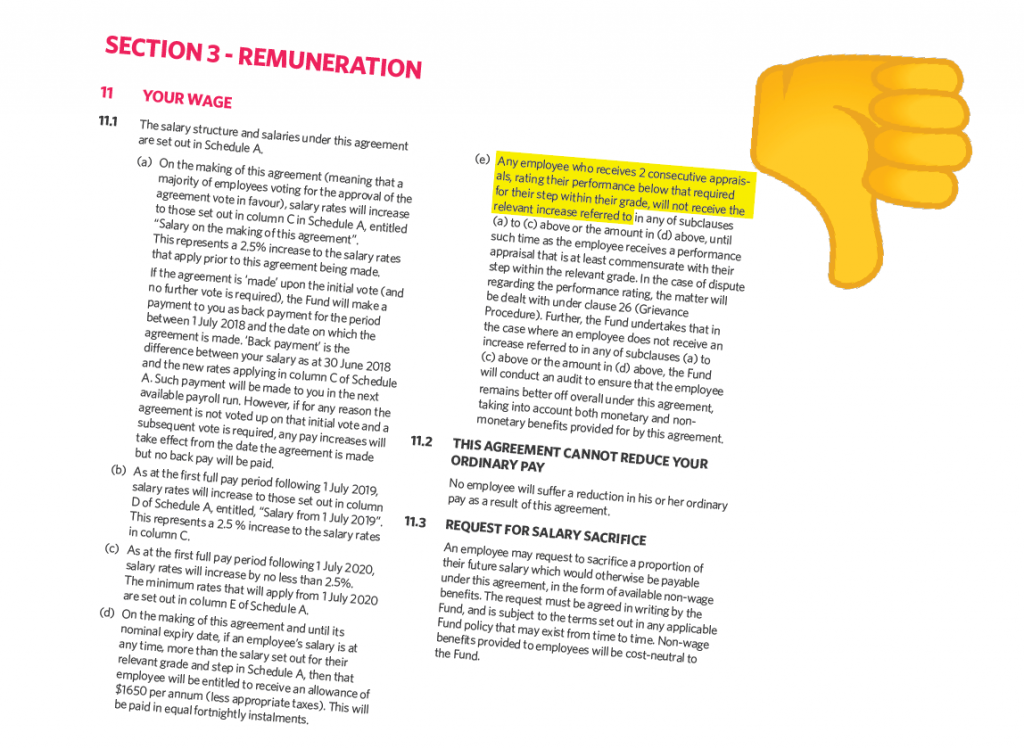 Please contact your organiser EMILY CALLACHOR with any questions or queries you have on this agreement – Phone: 0427 420924 – Email: ecallachor@usu.org.au