This year the USU Women's Committee will be celebrating the 8th March 2019 in a big way! Not only is it International Women's Day but it is Metro Picnic Day!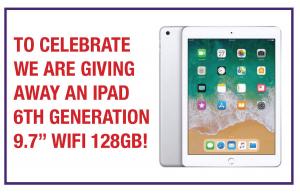 It is so easy for all our female members to enter!
All you need to do is update your details on this form and submit it to the USU Women's stall at Taronga Zoo on picnic day!
Not a member? Simply join by submitting the membership form on the back on this flyer or online at https://usu.org.au/join/
FIND OUT MORE
Do you want to know more about the Women's Committee and the great year we have planned? You can find us at https://usu.org.au/usu-women/ or on Facebook by searching for USU Women.
You can also contact Sandie Morthen on 0419 761 326 or smorthen@usu.org.au
What are you waiting for? You have to be in it to win it!