The USU is part of an ASU group lobbying in Canberra this week with the aim of making Superannuation fairer for women.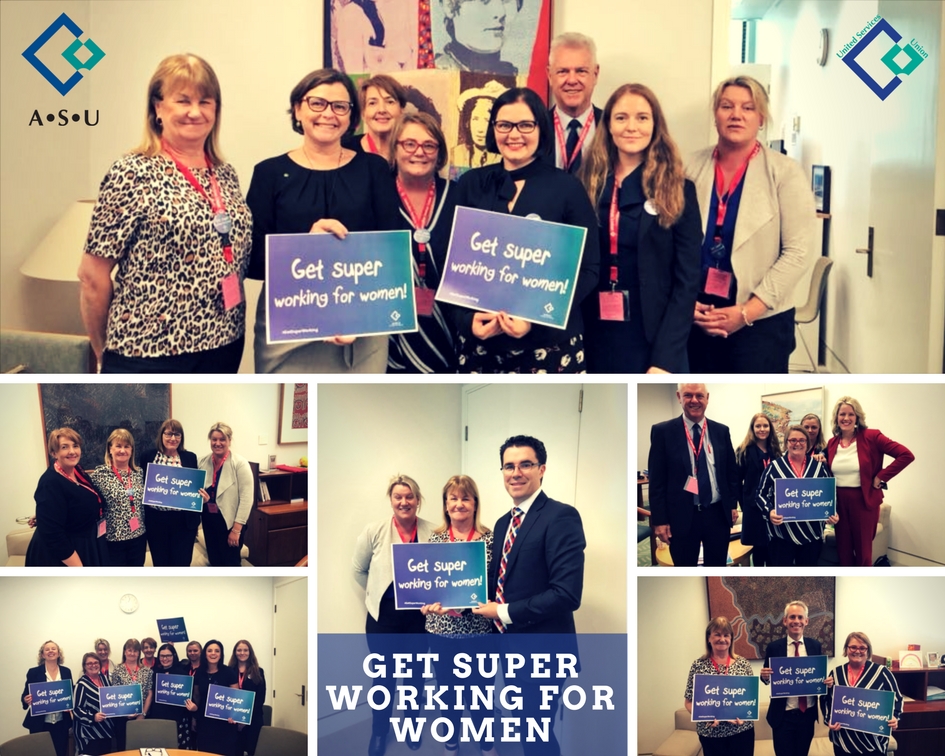 Research carried out by Per Capita shows the superannuation balances of women are 47% lower than men. Women are far more likely to retire into poverty and women over 54 are the fastest growing sector of the homeless.
The problem is caused by a number of factors including motherhood, part time and casual work, gender pay gap, unaffordable housing, relationship breakdown and unpaid domestic work.
One of the issues is that if a worker earns less than $450 in a month from one employer the employer does not have to pay Super. If a worker has multiple casual roles it is concievable that they would never recieve a Super payment.
The group is proposing solutions including:
That superannuation be paid on every dollar earnt – if you pay tax you should get Super!
That the Superannuation contributions employers make need to be lifted to 12%.
That Super be paid on Paid Parental Leave entitlements.
That an Accumulation Pathway system be put in place so that if a worker falls below what would be required for a modest retirement they payment is topped up by a joint government/employer contribution.
Women retire with half as much super as men. We have a plan to make it fair. Please sign our petition:
https://www.megaphone.org.au/petitions/get-super-working-for-women