The USU has been hard at work across the Energy and Utilities division.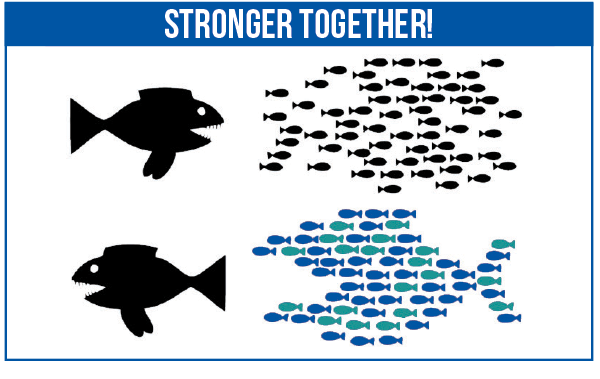 Endeavour Energy
At EE's Hoxton Park Depot, we have put out a notice requesting the nomination of 2 delegates, please consider nominating for a delegate role, election results will be in our bulletin. At a meeting of combined delegates, delegates voted to reject the latest Enterprise Agreement offer from management. Subsequent meetings with management resulted in management determining that they would take the proposed Agreement out to a vote. The Union and our delegates agree that the agreement is a substandard Agreement, and a Vote No Campaign will be taking place.
Transgrid
Enterprise Bargaining meetings continue on a weekly basis with the formation of a working group comprising delegates and officials of the USU, Professionals Australia, the CPSU and Transgrid management to work through the issue surrounding Transgrid's proposed Individual Employment Agreements; this issue has been a sticking point throughout negotiations and we will keep members informed after the working group's first meeting on Monday, March 6th.
Ausgrid
Negotiations for their EA renewal have commenced since the change of ownership; the first meeting was held at Silverwater on February 22nd. Logs of Claims weren't exchanged. The meeting mainly provided Ausgrid management the opportunity to do a presentation.  The next meeting will be held at Ausgrid's Silverwater premises on March 15th. Members will be updated as to the outcomes of that meeting after it takes place.
Essential Energy
Management continues with rounds of reviews across all divisions, we have seen close to 20 position made redundant in recent times. Essential Energy management are also carrying out restructures, and job redesigns. The Union has asked our delegates and members to keep their Union informed on any changes that are being proposed.
Goldenfields Water
Negotiations have commenced for the renewal of their Award. These negotiations are progressing well, with delegates and members participating in discussions on their new Award. Council and the Union have worked together to develop a new Salary System, which will start to be rolled out in the coming weeks. The Union and our Delegates will be keeping a close eye out on the rollout, to ensure there are no unintended barriers or members being disadvantaged.
PLEASE SHARE ME!
Please distribute this flyer and membership form amongst your colleagues. When people join, please scan and email them to your relevant organiser. Please also feel free to email your Union Official with ideas for the next all energy delegates bulletin.  
Your USU Contacts
Troy Dunne – Sydney
tdunne@usu.org.au
0419 403 076
Brian Cameron – Newcastle/Hunter
bcameron@usu.org.au
0419 761 318
Rudi Oppitz – Illawarra
roppitz@usu.org.au
0409 662 460