UNITED SERVICES UNION WATER AND SEWER VOCATIONAL GROUP UPDATE: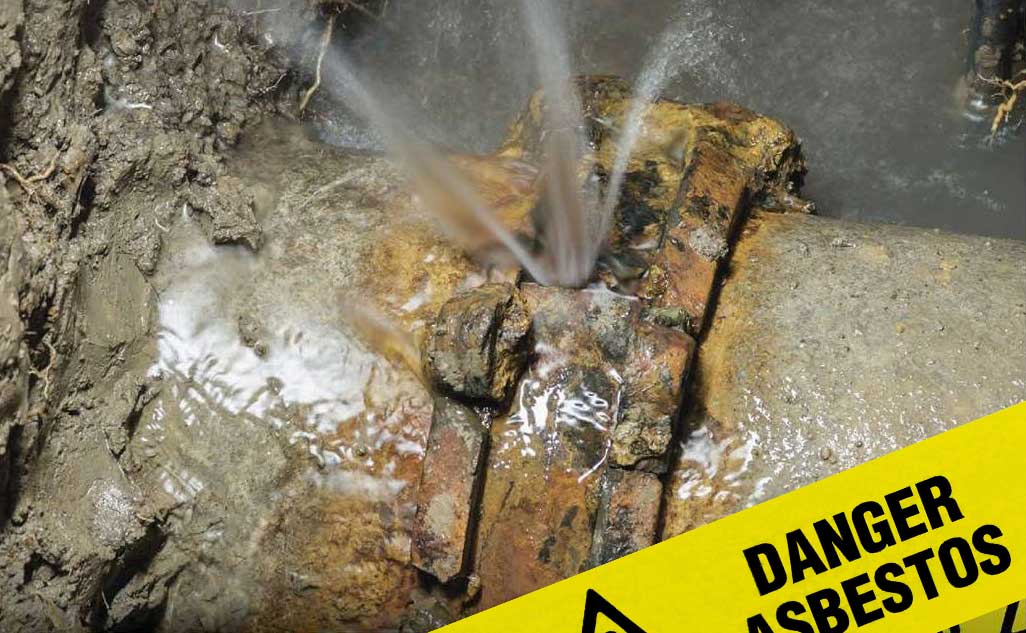 The Asbestos Safety and Eradication Agency (the Agency) has been established to facilitate a national approach to managing asbestos in Australia. Preventing the risk of asbestos exposure is the Agency's core purpose and this is delivered through the National Strategic Plan for Asbestos Management and Awareness. The United Services Union is committed to advocate for the correct handling of discarded toxic materials and the use of relevant safety apparatus.
The plan provides a framework that supports each state and territory in working cooperatively and independently to achieve key objectives. The United Services Union is a strong advocate for safety in the workplace, especially when our members may be required to deal with asbestos related materials, such as old water pipes and infrastructure that was laid in the 1970's and 1980's before new safety standards which led to safer alternatives came into use.
The plan includes showing how projects are managed safely and how proper stakeholder communication is correctly handled. Whether removal and remediation work is small scale or large scale, the health and safety of workers and the general public is a key consideration and the case studies show how these aspects of asbestos-cement water pipe management should be handled. The most common approach to AC pipe rehabilitation is to make the pipe section redundant through disconnection and to install a brand-new service pipeline alongside, leaving the redundant asbestos pipe in-situ, thereby reducing exposure to workers.
New work methods include pipe bursting/splitting techniques which utilises machinery that is pushed up the AC pipe section to expand, split or break the pipe, creating a cavity for a replacement pipe to be inserted into the void. Broken AC pipe fragments are left in-situ in the surrounding soil, however release of asbestos fibres is minimised as the pipe is not excavated and removed.
Full removal of the AC pipe and replacement with a new pipe is the only method that does not leave asbestos material in-situ. In general, pipe lengths are removed in whole segments from collar to collar, reducing breakage and risk of exposure to airborne fibres. This is also the most expensive rehabilitation option as full excavation is required and asbestos must be removed and disposed of accordingly.
How is your Council handling removal of Asbestos Water Pipes?
Is it safe for workers and the public?
Let your Water and Sewer Vocational Group Members know.
Members may want to ask their Council/Employer for a copy of their risk management procedures and assessment for the safe handling and work methods in working on jobs which involve asbestos. Should this not be available or if it is out of date notify your USU Delegate and/or USU representative on your WHS Committee to have this issue put on the WHS Committee agenda asap, so that the matter can be properly addressed and the correct training provided to ensure that staff are properly protected from any unnecessary exposure.
USU ACTION
The United Services Union has members involved in the Water Pipes Working Group, implementing change to the repair and disposal methods currently used at Councils across Australia. With such a broad range of water authorities in Australia, it is important that NSW local regional Council workers and members are represented correctly.
The USU wants to see all workers employed in these duties being provided with the best education, training and safe work methods in a consistent manner regardless of whether they work in a large workplace or a small one.
Some regional Councils may currently be having some difficulty in disposing of asbestos in landfill designated areas.
This plan seeks to identify and to address the problems workers currently face in dealing with asbestos in these circumstances.
Chris Smith, Newcastle Branch.
cdsmith@singleton.nsw.gov.au
David Scott, Southern Branch.
Dn.scott@bigpond.net.au
Andrew Pull, Central West.
pullyone@hotmail.com
Greg Keene, New England Branch.
Gkeene2@armidale.nsw.gov.au
Emily Finch, Ballina Shire Council.
Emily.finch@ballina.nsw.gov.au
Jason Rolf, Northern Branch
Vikingwarrior2365@gmail.com
Garry Turner, North West Branch
Fredturner61@gmail.com
Marty Barratt, Riverina Branch.
Martinbarratt56@gmail.com
Neil Ulrick, Byron Shire Council
Neil.ulrick@byron.nsw.gov.au
Alternatively USU Organiser &
Vocational Coordinator Wayne Orton
worton@usu.org.au
Mobile: 0418 254477
Not yet a USU member?
Want to ensure you are being fairly treated? Want to ensure you are a part of a United team to ensure your working conditions and entitlements are protected? Want information in the field of "Water and Sewer"?
Please join here or contact your local delegates for a membership pack and join today!