At the United Services Union we are constantly at work fighting and winning on behalf of our members. Many of our victories are legal ones which have a huge impact on our members and their families. We work with our solicitors Carroll & O'Dea to ensure our members get the best deal. We will be doing regular updates to ensure you know about some of these cases and where you can go if you need help. This update covers some Workers' Compensation wins!
---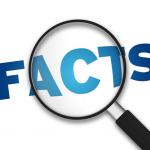 1. You can choose your treating doctor
2. Weekly payments are based on your pre-injury average weekly earnings (PIAWE) for 12 months before your injury.
---
Case Study No 1 – Death Claim declined
Unfortunately a rural USU member passed away driving from council's depot to a work site. Ordinarily, this would be covered under Workers Compensation and a "death claim" payable. Without any adequate explanation, and causing much hardship for the family of the deceased, the Workers Compensation insurer declined liability for this claim. Our lawyers were successful in challenging the denial and proving that the injury was work-related allowing a significant sum to be paid to the family of the deceased USU member. This case is an important reminder that an insurer's decision to decline a Workers Compensation claim is not final and can be challenged.
Case Study No 2 – Journey Claims Still Apply
There is a view that journey claims are no longer available following the 2012 Workers Compensation amendment. This is not correct. Whilst it is now necessary to show a "real and substantial connection" between the journey and employment, there are an increasing number of circumstances that allow injury on a journey to be covered. In a recent matter for a USU member, our lawyers were successful in arguing that a motor accident that occurred when required to travel to work in darkness and earlier than normal was a "real and substantial connection to employment". We would recommend any injury travelling to or from work be lodged as a journey claim.
Case Study No 3 – Medical Treatment Coverage for Retired Workers
A recent case conducted by our lawyers has established a new precedent, allowing for the payment of some surgery expenses beyond retiring age and overcoming some of the restrictions imposed by the 2012 changes to Workers Compensation law. Retired workers who need a joint replacement, fusion, disc replacement and a range of other surgeries are now covered by their insurer. This is an important decision that extends medical coverage for a very large number of injured workers in New South Wales.
Need help with a workers compensation question? Contact the USU Support Team on 1300 136 604 or your workplace delegate.