The USU has been advised that the elected Council passed a motion that states:
That Council:
Direct the CEO in consultation with relevant stakeholders to expand the current policy that allows for calls to be recorded in the customer service centre to include the whole organisation;
Direct the CEO to report back to Council on the cost to implement such policy; and
Direct the CEO to report back to Council in the October 2019 meeting on the above.
The USU has been provided a draft policy that raises concerns. It appears that only some council employees will have their calls recorded. The following areas will be excluded from call monitoring:
Chief Executive Officer;
Directors;
Executive Assistants to the Mayor and the CEO;
General Counsel;
Governance, Legal and Procurement unit employees;
Head of Audit Risk and Improvement and the Internal Audit team;
Internal Ombudsman;
People and Organisational Development unit employees; and
Personal Assistants to Directors.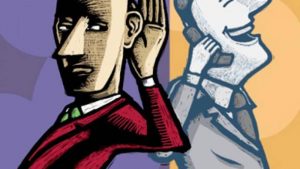 The USU does not agree to the recording of our members. Furthermore should recording occur the Union acknowledges that some calls from the above areas may need to be free from recording. The Union's position is that every employee and every role will likewise have calls that should be free from recording. Councillors appear to want every incoming phone call monitored unless the customer elects to not be recorded.
YOU AS A STAFF MEMBER HAVE NO RECOURSE TO STOP THE RECORDING.
This is not just an issue related to the Admin building – any staff member who picks up a phone will be impacted!
For further information please contact Sandie Morthen at 0419 761 326