Requests for Explanations
We have noticed an increase in the issuing of Request for Explanation (RfE) letters to staff at TransGrid.
With this being the case, any person who has been or is issued with such a notice is advised to contact their local delegate in the first instance and without hesitation, and then Troy Dunne, USU Organiser (Energy) on 0419 403 076 or tdunne@usu.org.au
From the notices we've seen, we have come to be concerned at the vague, ambiguous and opinionated nature of the RfEs; most of those witnessed to date do not contain allegations per se, rather they appear to be the opinions of the RfE author.
If you are a member of another union, please contact your local delegate and organiser of the relevant union.
Joining the USU
Thanks to an upgrade of our systems, joining the USU online just became easier in that people who wish to join and pay their fees by credit card can now join online in one step. Simply go to https://usu.org.au/join, complete the mandatory fields and you're set.
Alternatively, you can complete a paper application and return to tdunne@usu.org.au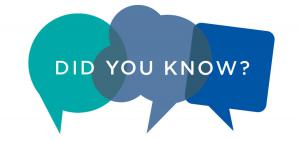 USU/ASU membership
The United Services Union is the largest branch (30,000 members) of one of the largest unions nationwide. The USU's membership base that covers a broad range of occupations in 4 sectors makes us one of the largest and influential unions in NSW, whilst our federal union, the ASU, has a membership of around 120,000.
Reminder
We will be at TransGrid Orange site on Tuesday 1 May in the afternoon, and Wagga Wagga on Wednesday 2 May.
If you have any questions contact your Organiser Troy Dunne on 0419 403 076 or tdunne@usu.org.au