Malcolm Turnbull needs to act NOW. Send him a message!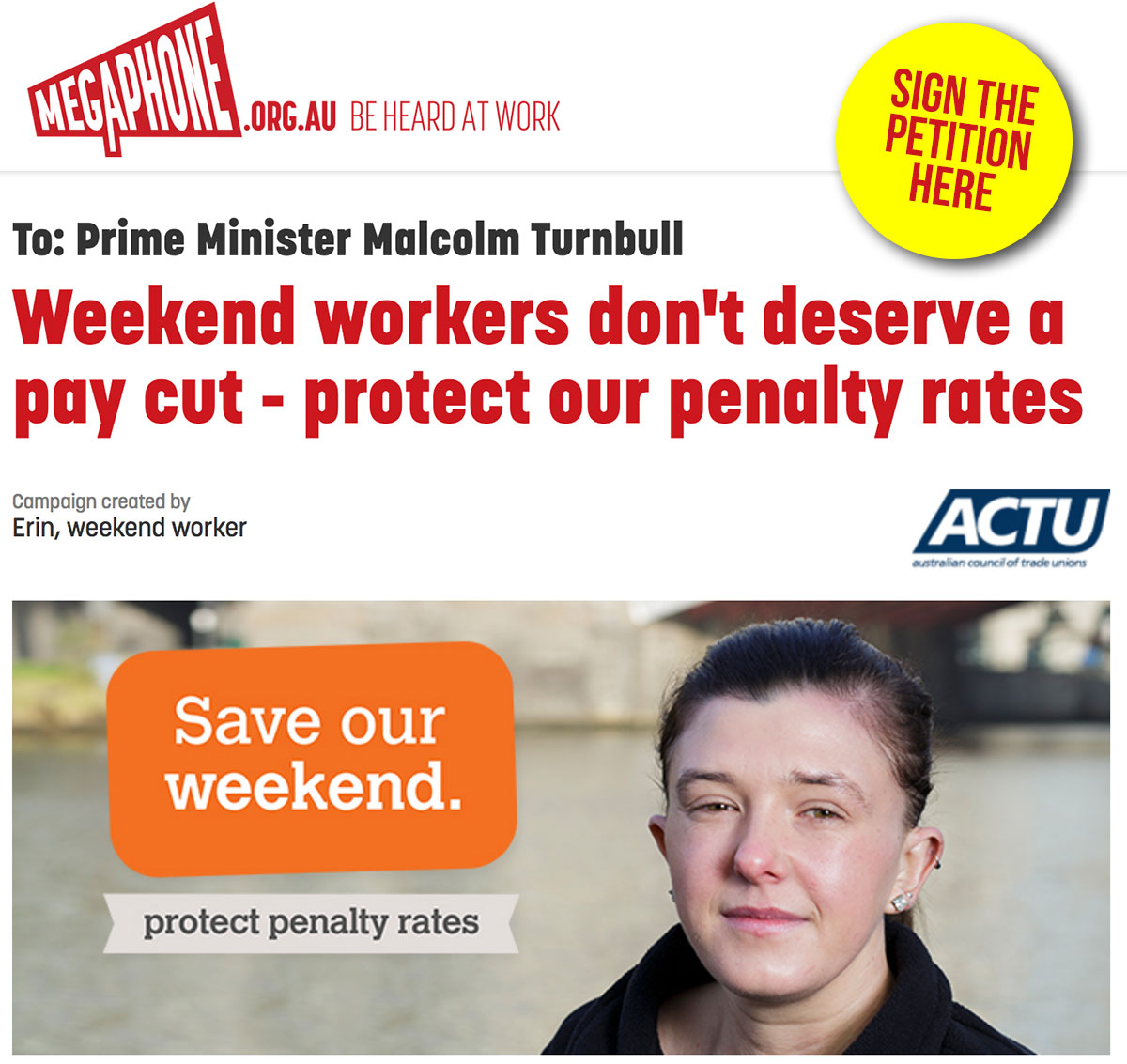 There is a clear solution for the almost one million workers and their families who face having their penalty rates drastically cut from 1 July. Our politicians can act to protect workers facing a huge pay cut and ensure that no other workers face cuts like it in the future.
We welcome the initiative shown by the ALP and The Greens and also the support from Jackie Lambie. We call on all other political parties to join them in acting to stop penalty rates being cut for all workers.
Malcolm Turnbull has shown he is prepared to overturn the senate and statutory bodies in order to take rights away from workers. He called an election when the old senate stopped him stripping one million building workers of their rights. He rushed through laws to cut wages from truck drivers and safety protections from firefighters. Now he has a chance to act for workers.
This is the most important issue facing Australia's lowest paid workers, and Malcolm Turnbull has the power to act decisively to address it. The ALP, Greens and Jackie Lambie have all said they will act to support Australian workers and their families. We are asking Malcolm Turnbull and all other political parties to do the same.