NSW Local Council Elections are on Saturday 9 September and it's time to restore democracy.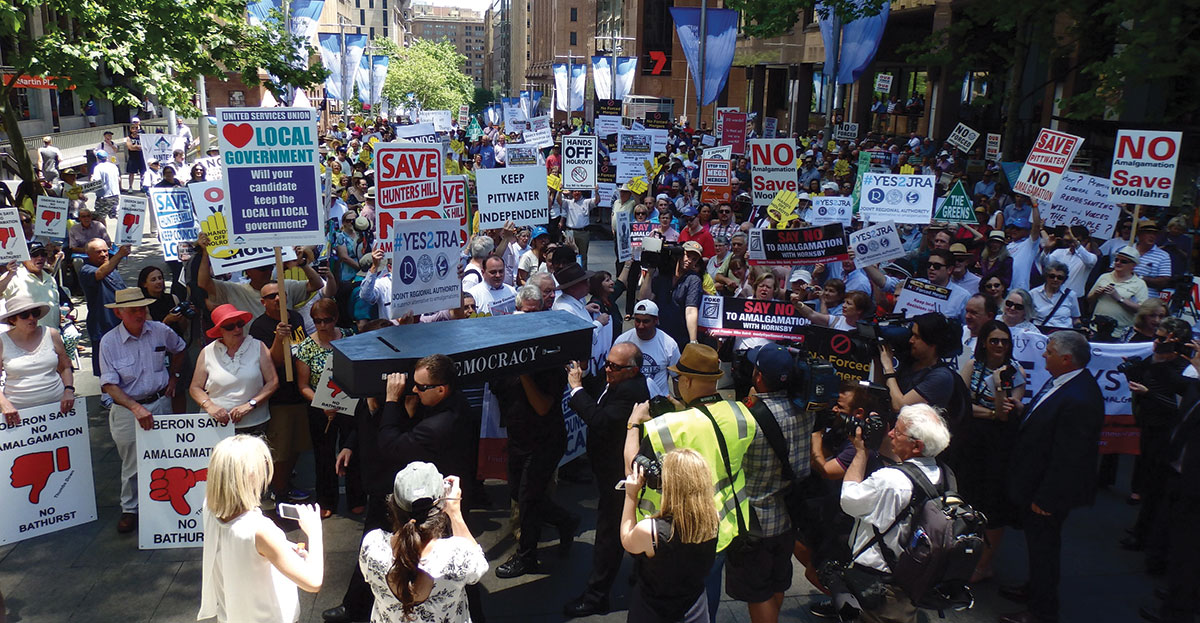 In May 2016, when the (then) Baird Liberal Government sacked democratically elected Councils across NSW and created newly amalgamated Councils it left many communities and workers reeling.
While elections took place last September at many councils some, including amalgamated Councils, had to wait until September 2017 to replace hand-picked Administrators with democratically elected Councillors.
This September it is finally time for local communities to have their say.
With local government jobs protected for three years at amalgamated councils, local government workers have had some security, however at many councils it has not been that simple.
Workers at councils such as Cumberland, Georges River and the Central Coast have been faced with battles to protect jobs, with unelected Administrators making decisions to put jobs out to tender.
We want to make sure that the new Councillors elected in September respect local jobs and services and are ready to put their signatures on our Pledge.
With 20 months until job protections end it is vital that Councillors are elected who will fight outsourcing and privatisation.
Our local government members have had enough of uncertainty which is why we are calling on members to have their say and vote for a candidate at the upcoming election who has signed our Pledge.
We will be asking every candidate to sign and we will publish the names of those who sign up on our website at www.usu.org.au/pledge2017
Many communities are still pushing for de-amalgamation – a policy which Labor Opposition Leader Luke Foley supports. "We will allow local communities to determine their futures democratically," Mr Foley said.