13 February marks the Anniversary of the tragic Hilton Hotel Bombing.
In 1978, 3 workers were tragically killed by a bomb outside of the Hilton Hotel.
Our hearts and thoughts go out to the families of USU (MEU) members and garbage men Alec Carter and William Favell, as well as Paul Birmistriw who was a policeman stationed at the hotel.
The bomb, placed in a garbage bin outside the Hilton Hotel on George Street, was targeting a Commonwealth Heads of Government Meeting, with Prime Minister Malcolm Fraser and eleven visiting heads of state in the hotel at the time.
At 12.42am on Monday 13 February 1978, City of Sydney council workers Alec Carter and William Favell were emptying the contents of rubbish bins on George Street into the back of a garbage truck. The bomb, which had been concealed inside one of the bins, detonated when the truck crushed down on the waste, killing both men.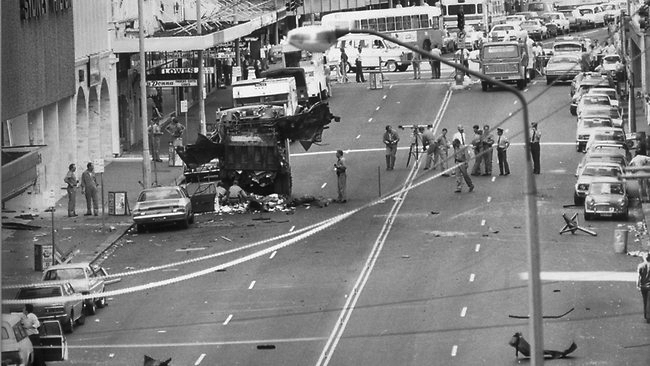 Garbage truck driver Bill Ebb and fellow council worker John Watson were also injured. Several members of the NSW Police, who were guarding the hotel, were struck by shrapnel, with Constable Paul Burmistriw passing away in hospital from his injuries.
Mr Carter and Mr Favell were both long-time members of the Municipal Employees Union — now the United Services Union — and by 8am on the day of the blast the union launched a national appeal to support their families.
Colleagues at the City of Sydney donated their days pay, fundraising events were held, and a total of $150,000 was donated to support Alec's wife Jean and daughters Susan and Christine, along with William's wife Jeanette and daughter Cassandra.
"Members of our union continue to uphold the pledge made that day that we would never forget the tragic deaths of our friends and co-workers, and that we would assist the family members they left behind," United Services Union General Secretary Graeme Kelly OAM said.
FIND OUT MORE: