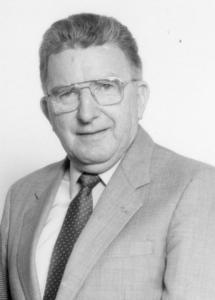 It is with sadness that the United Services Union advises the passing of Vince Higgins, a giant of the union movement and former Secretary of the Federated Clerks Union (now the United Services Union).
Vince commenced working for the Federated Clerks Union in 1953 and retired in 1994 following a dedicated 41 years working for the Union, throughout decades of immense change, both industrially and within the workplace through the introduction of new technology which challenged traditional work practices.
He was Secretary of the Union from 1980 to 1994 when he retired. Prior to that he had been Assistant Secretary from 1961-1980 and held many positions across the union movement including: Delegate to Labor Council,  LC Executive, ALP Conference, Finance Committee, ACTU delegate, National Executive FCU, National Conference FCU, Australian representative to FIET International Union for White Collar Workers and much more. 
Vince Higgins was one of the greats, not only of our union but of the union movement. 
His funeral will be held at 2pm this Friday the 16th of November at St Joseph's Church, Oyster Bay Road, Como NSW 2226. His wife Mary predeceased him and he is survived by six children. 
Members can read more about his contribution in Clerks: A History of the Federated Clerks Union in NSW at: http://bit.ly/clerks-history