The Union has received notification from Council that they wish to commence negotiations for a new Enterprise Agreement, commencing at the end of September 2021.
In the correspondence received by the Union, Council has sought to impose a set of unacceptable principles on the negotiators that would impede your Union's ability to conduct negotiations in the manner your Union carries out negotiations across the State.
Council has advised that they have engaged lawyers to be involved in the negotiations for your new Enterprise Agreement which your Union finds unacceptable.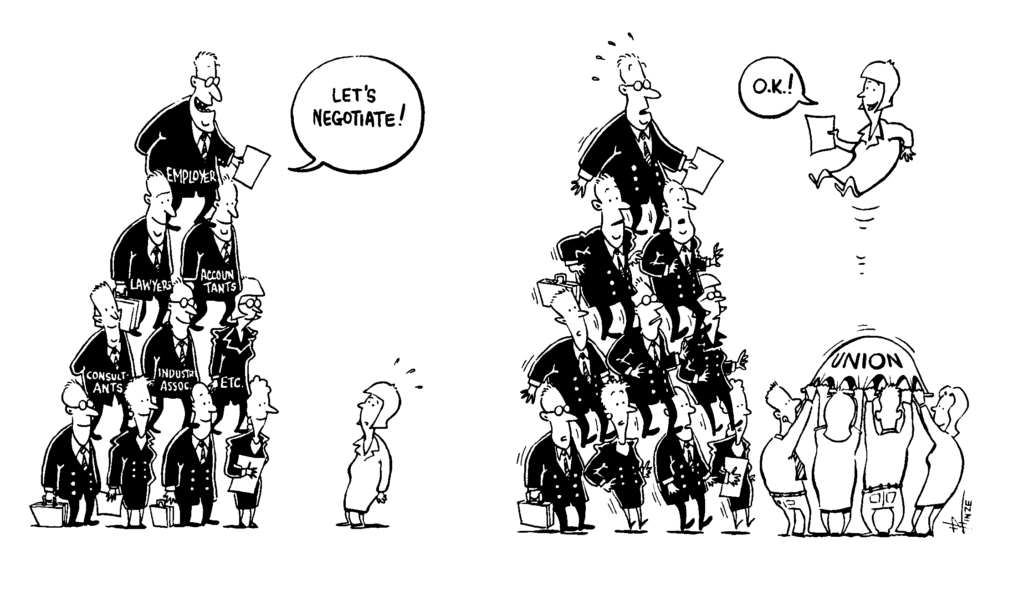 We find it interesting that Council has significant internal resources available and is prepared to waste rate payers' money on Lawyers negotiating an Enterprise Agreement for its employees. You would think that Council should have enough skilled management capable of negotiating the terms and conditions for their employees.
We believe that wasted money on Lawyers could be used towards wage increases for our members.
Your Union has been alerting our members of these upcoming negotiations and requesting feedback on any local agreement or arrangement members may have along with requesting members to identify what improvements they would like to see in the New Enterprise Agreement.
If you have any information or suggestions you would like to put forward for these Upcoming Negotiations, please contact your Organiser Rudi Oppitz at roppitz@usu.org.au and delegates Brad Bassett at Bradley Bassett BBassett@ssc.nsw.gov.au or Wayne Bush at Wayne Bush WBush@ssc.nsw.gov.au
PLEASE REMEMBER ONLY UNION MEMBERS WILL BE VOTING ON ANY NEW AGREEMENT.