Australian Energy Unions, including the United Services Union are meeting in Canberra today to demand a national plan for displaced Energy workers due to the changing nature of the energy industry. Thousands of lost jobs across the country is a national crisis and leadership and commitments are needed now!
Download the ACTU's policy plan now at: http://tinyurl.com/actuplan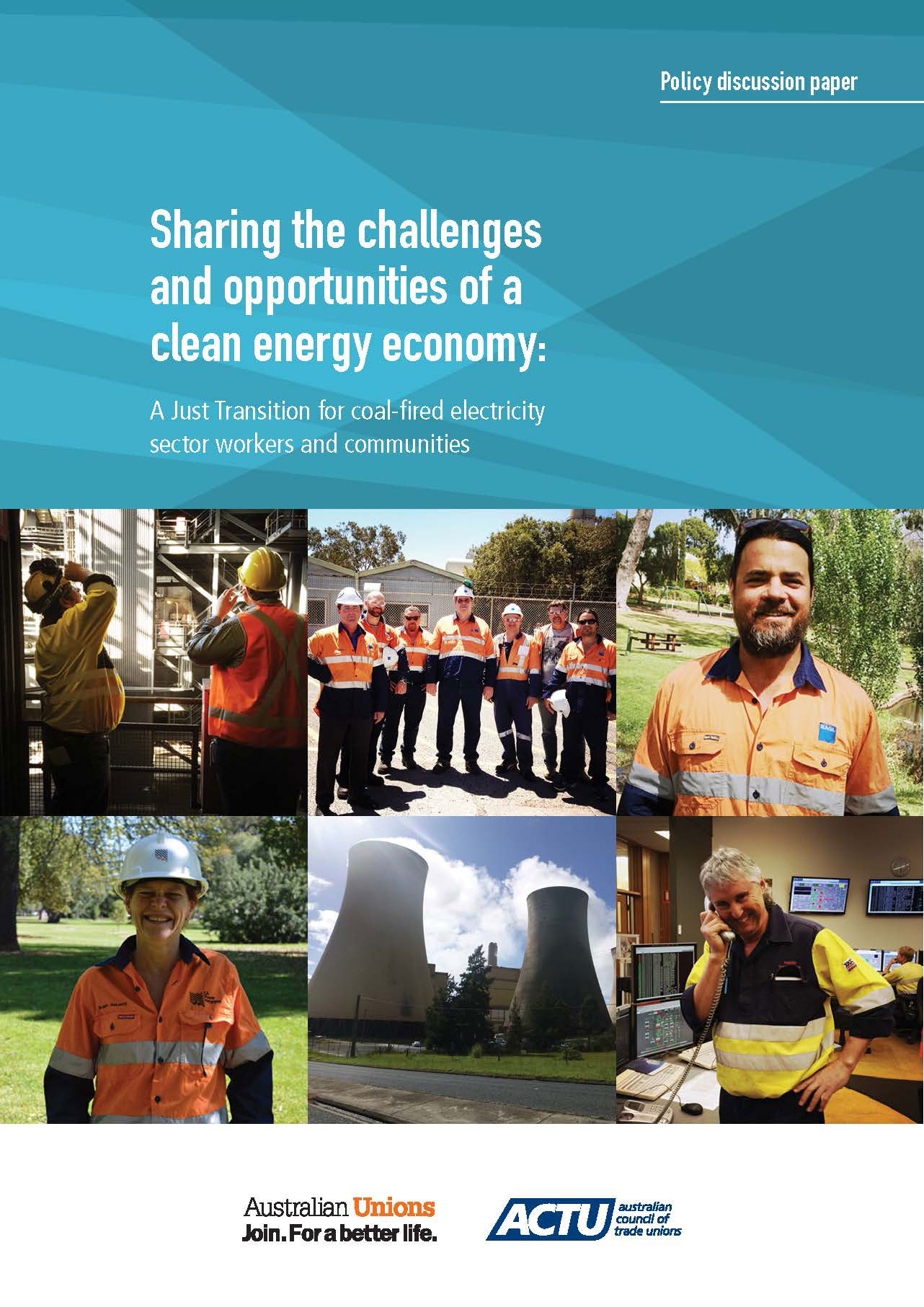 The ACTU policy is a response to the challenge of delivering a "Just Transition" for electricity workers and their communities, a plan that needs to be implemented as a matter of urgency. The need to support workers in this changing environment is an issue that has just been demonstrated by the announcement last week that the Hazelwood Power Station in Victoria's Latrobe Valley will close in March 2017.
Long-term planning is needed to prevent the kind of last-minute, reactive assistance that has been cobbled together for workers in the automotive and power industries in recent years and instead ensure affected communities are given the opportunity and support they need to flourish.
The policy paper proposes the following:
The framework of a national plan to be implemented by the Federal Government that ensures workers and their communities have a sound future with secure livelihoods. This is a sector wide, multi- jurisdictional challenge that can only be met with a national response.
The urgent need for an independent statutory authority, not bound by the electoral cycle, to navigate the transition to a clean energy economy. This authority would ensure a secure future for workers by managing an industry-wide multi-employer job pooling and worker redeployment scheme, and oversee a package of measures to help workers – including pre-closure retraining or access to early retirement.
The authority would develop specific plans to encourage new industries to be established in affected communities, support the established businesses already up and running and help create new, secure jobs.
A national plan to support Energy workers, their families and the community (especially rural and regional communities) is NEEDED NOW. The USU joins the call for action now.