The USU is very proud to announce that on 9th October, long time MEU/USU Life Member, Paul Reid, was the recipient of a McKell Award at the 20th Annual NSW Labor Rank and File McKell Dinner. These Awards were developed to thank members who have excelled in their service to the ALP and their local community and for their meritorious service.
Congratulations Paul!
Hon. Mark Robert BUTTIGIEG, MLC paid this tribute to Paul Reid in Parliament this week >>>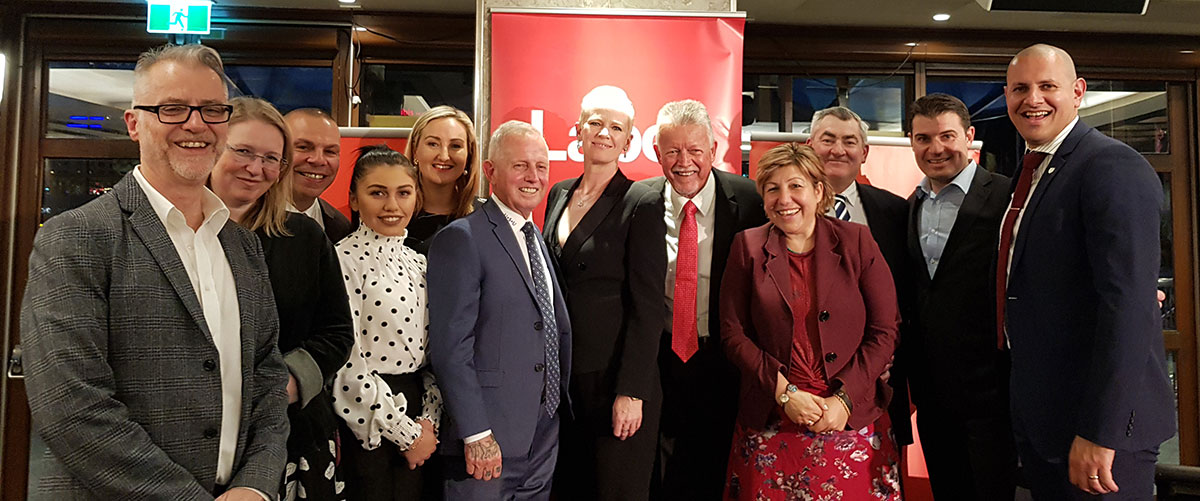 Paul Reid is a stalwart of the labour movement, having been an Australian Labor Party member for 36 years and first joining the Pyrmont-Ultimo Branch in 1983.
Paul is now the Branch Secretary of the Belfield-Campsie North Branch, a branch which he founded in 2017.
Through the Belfield-Campsie North Branch he recruited a number of new members to the ALP and regularly holds community BBQs to help support and promote State and Federal Labor members.
Paul is also extremely valued by parliamentarians in his local area who draw upon his wealth of knowledge for insight into local issues.
Paul's Reid's nomination is supported by Sophie Cotsis MP Member for Canterbury and Graeme Kelly, USU General Secretary.
Paul Reid receiving the McKell Award from Jodi McKay and Mark Lennon