Representatives of a number of Labor-affiliated trade unions — including the USU, RTBU, SDA Newcastle, ETU, PTEU and CEPU Communications — today met with the candidates contesting the ballot for the parliamentary leadership of the NSW Labor Party.
Jodi McKay and Chris Minns used the opportunity to deliver their visions for the state of NSW, highlighting the importance of ensuring the election of a Labor Government in 2023 so that the interests of working people are once again prioritised.
Both candidates outlined their plans for bringing together the broader labor movement, and commitment to working with all stakeholders, to ensure the defeat of the Liberal National Government.
Following this meeting, it was determined that our unions would not endorse a particular candidate. Instead, we reaffirmed our commitment to work with the successful candidate in the rank and file ballot process.
This support is contingent upon the incoming NSW Labor leader ensuring the Shadow Cabinet and their policies are developed in a consultative and inclusive manner, and that they deliver fair outcomes for our members, workers and the community.
We respect the decision of those unions who are supporting a candidate in the interests of their members.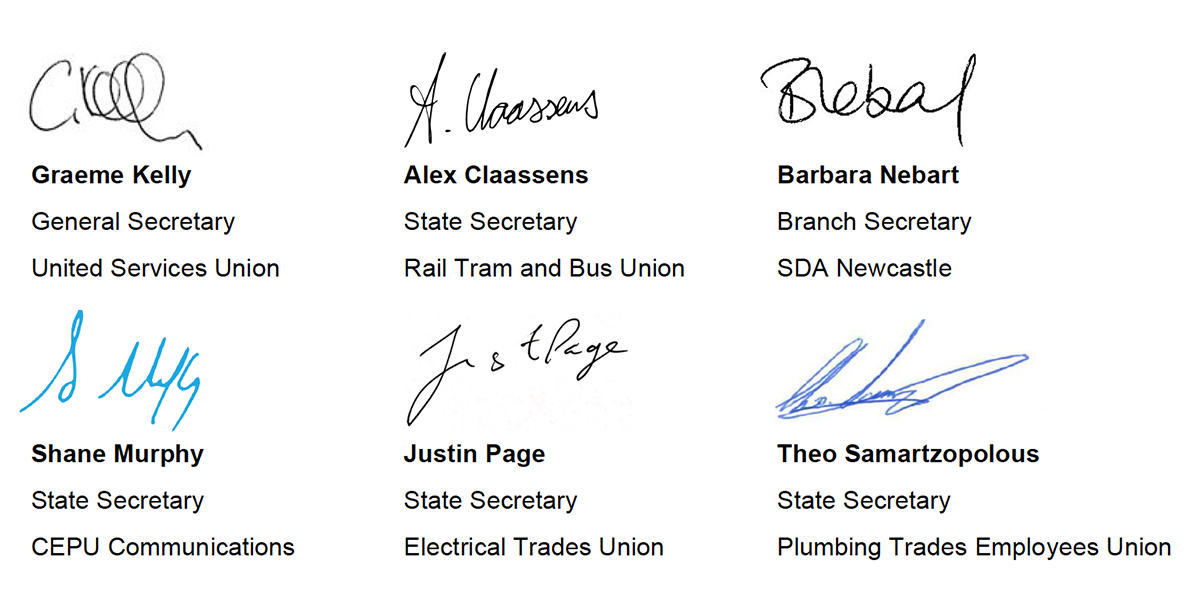 Media contact:
Tim Vollmer — 0404 273 313