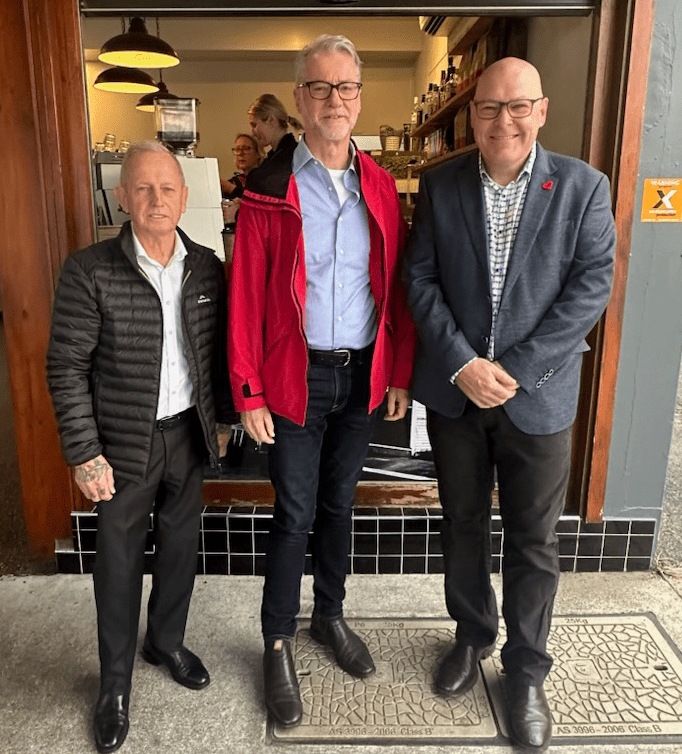 USU General Secretary Graeme Kelly OAM attended the Northern Regions 2022 flood effected council areas attending all Senate Inquiry hearings giving evidence in Lismore on Wednesday 28 June.
Graeme, along with Senator for NSW and Special Envoy for Disaster Recovery, Tony Sheldon had an opportunity to meet up with Lismore Mayor Steve Krieg whilst in Lismore. 
Mayor Krieg also gave evidence to the Select Committee on Disaster Resilience Inquiry on Wednesday.
Graeme welcomes the news that the federal government announced on Friday 30th June with $800 million to the Northern rivers flood effected areas.
"This funding is urgently needed to allow councils to get on with restorations of flood damaged local infrastructures."