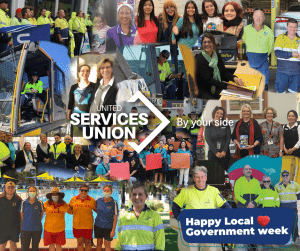 Today marks the beginning of Local Government Week, an opportunity for communities across New South Wales to appreciate the service and hard work their local councils do.
Minister for Local Government Wendy Tuckerman said Local Government Week was the perfect time to celebrate the critical work councils do, and thank the staff who support their communities.
"Without councils, our wonderful cities and towns wouldn't have their unique identities, and the work they do in communities across the State goes well beyond roads, rates and rubbish," Mrs Tuckerman said.
"Councils maintain more than 109,000 hectares of open space, they provide more than 470 public swimming pools and they run libraries and organise events that bring people together.
"Councils have also shown incredible resilience in recent years by helping their communities respond to multiple crises, including floods, bushfires, drought and COVID-19."
Mrs Tuckerman said councils deliver what their communities need, and Local Government Week is a chance to showcase the unique role they play in the day-to-day lives of the people of NSW.
"Our 128 local councils, nine county councils and 13 joint organisations employ more than 48,000 people, manage $178 billion in assets, and spend over $12 billion each year on providing infrastructure, facilities and services to local communities," Mrs Tuckerman said.
"I commend every Mayor, Councillor, General Manager, and local staff member for their service and dedication to their local communities.
"I encourage everyone to engage with Local Government Week events in their area, and get out with your family and friends."
Local Government Week runs from Monday 1 August to Sunday 7 August. Winners of the annual Local Government Awards will be announced at an event on Thursday 4 August.